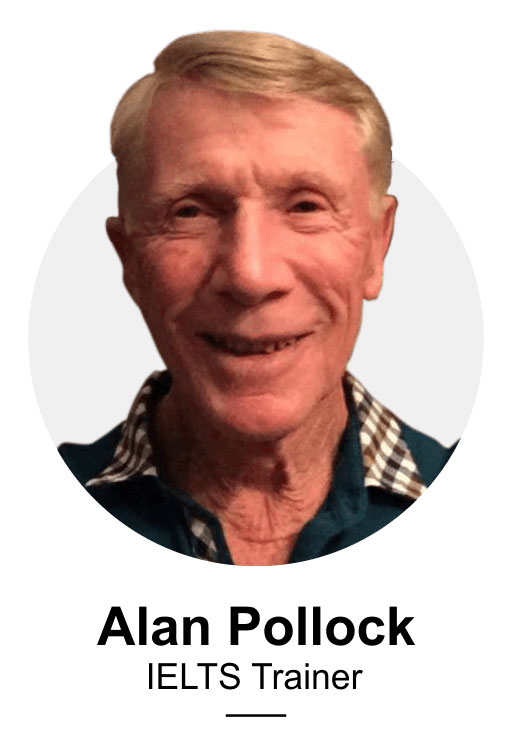 Hi, I'm Alan Pollock and I am an expert IELTS tutor. During the past 20 years, not only have I been a Certified IELTS Examiner for the British Council in Sydney and overseas, but also an IELTS tutor in those areas. I have also instructed teachers of major IELTS companies, such as Global IELTS, in ways of teaching and assessing exam tasks.
I believe those credentials support my professional experience. Being involved with tutoring IELTS is a continuing passion for me. My success as a IELTS tutor, results from having assessed thousands of writing tasks as an Examiner, enabling me to focus on those reoccurring problem areas, that prevent students from obtaining their desired Band Score. That passion is further fueled whenever receiving emails from my students, informing me of their success in achieving their appropriate Band score Even though I spend many hours a week tutoring and marking task writing papers, I also have a very active private life.
Every week I always make time to exercise and sweat in a gym, as those activities are also important to me. Prior to being involved with IELTS, I was a detective and instructor the New South Wales police force for many years. So I guess tutoring has always been in my genes, a passion that I still hold.