Best NAATI CCL Coaching Classes In Perth!
Englishwise is Australia's most successful provider of NAATI CCL classes in Perth, Australia. Join us today to learn from a team of experienced faculties and gain the confidence to pass the test in the first attempt!

is now available.
Your Best Choice for Online & Offline NAATI CCL Classes in Perth
The National Accreditation Authority for Translators and Interpreters (NAATI) is an online test that helps assess candidates' competencies in English and languages other than English (LOTE). This test is popular among aspirants willing to gain five extra immigration points. NAATI CCL tests can be taken in various languages, including Portuguese, Hindi, Nepali, and English. EnglishWise is a leading language learning centre in Perth backed by years of experience. We have a team of highly qualified and experienced teachers who are dedicated to helping you learn English and achieve your goals. Whether you're looking for private lessons or group classes, we have the expert help you need to improve your skills!
We offer flexible scheduling, excellent resources, and individualised attention, all of which make us the ideal choice for anyone looking for NAATI CCL tutorials in Perth. Our program will give you all the knowledge and skills necessary to pass your exam with flying colours. We will work with you every step of the way from start to finish, from assisting in booking NAATI CCL exam seats and practising mock tests to providing feedback on your progress along the way.
We offer NAATI CCL training in Hindi, Punjabi, Filipino, Bangla, Urdu, Nepali, Portuguese, Mandarin, Vietnamese, French, Thai, Persian, Spanish, Sinhalese, Tamil, Telugu, Cantonese, Indonesian, Malay, Mandarin, Portuguese, Arabic, Japanese, Korean, Gujarati, Tamil, Malayalam, Khmer, Burmese, Greek, Italian.
What You Get At EnglishWise
ALL NAATI CCL preparation materials (included in the course) at no extra cost
Unlimited Coaching and Assistance for 2 months
700-800 Vocabulary to practice
Personal and Private Feedback STRATEGIES + TECHNIQUES for NAATI CCL 50-60 Dialogues
Past exam repeated questions
Weekdays & weekend classes available
Assistance in booking NAATI CCL Exam
Our Latest Success Stories
Trusted Online NAATI CCL Training Classes
Australia's most Trusted and Successful NAATI CCL and Language Institute
We believe test preparation should be a real education that prepares you not just for test, but for the challenges that you will face as you earn your 5 points and gain further step towards you permanent residency
EnglishWise offers NAATI CCL test preparation in a very structured way. The course is structured using the guideline provided by NAATI CCL and consultation with examiners.
Languages: Hindi, Punjabi, Urdu, Nepali, Spanish, Sinhalese, Tamil, Telugu, Bangla, Indonesian, Malay, Mandarin, Portuguese, Mandarin, Portuguese, Vietnamese, French, Thai, Persian, Arabic, Burmese, Cantonese, Filipino, Greek, Japanese, Korean, Khmer, Italian, Gujarati, Tamil, Malayalam
Why Join EnglishWise for NAATI CCL Test Preparation in Perth?
EnglishWise is the place to go for NAATI CCL test preparation in Perth. Our NAATI CCL Coaching is a one-of-a-kind program that offers the quality training you need to succeed. We have a team of highly qualified experts who specialise in test preparation and training, and we offer a variety of packages to fit your needs. Our courses are accessible to all levels and are taught by experienced faculty who can help you reach your goals.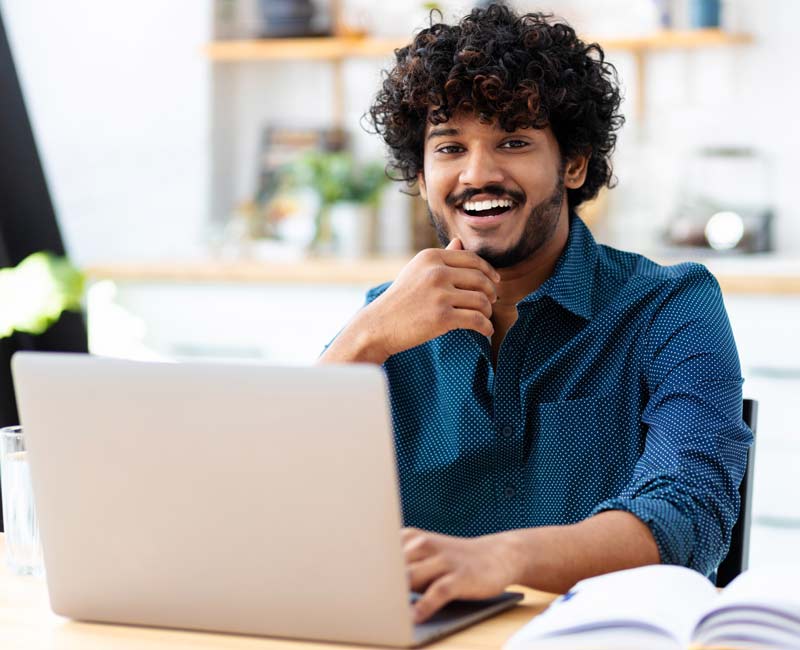 Our teachers will work with you one-on-one basis to tailor the course to your proficiency level. We offer extensive study material and online resources to ensure you get the most out of our services. We will also help you practise previous exam papers and mock tests worth A$200 (at no extra fee), so you can feel confident the next time you sit for the exam. Englishwise has helped many students pass their NAATI CCL exam with flying colours and earn those five gem points. Here's why you should enrol with us today:
One-on-one tutoring sessions with experienced faculties
Offline & online NAATI CCL coaching classes for all levels of proficiency
Mock test preparation worth A$200 (completely free)
Individual feedback sessions to work on your weaknesses
Free trial class and consultation to all students
250+ speaking practice questions
Naati CCL Scorecard of Our Students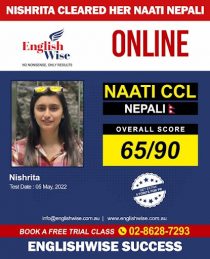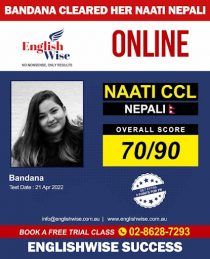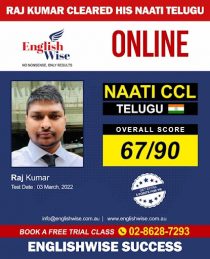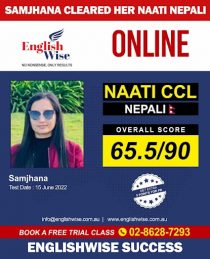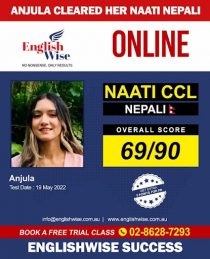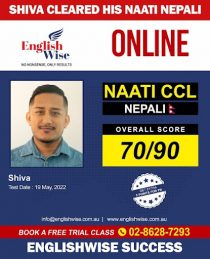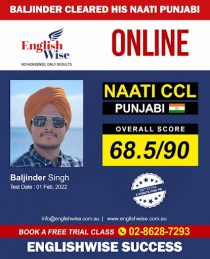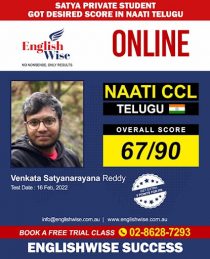 Get in Touch with EnglishWise Sydney