Practice and Feedback Sessions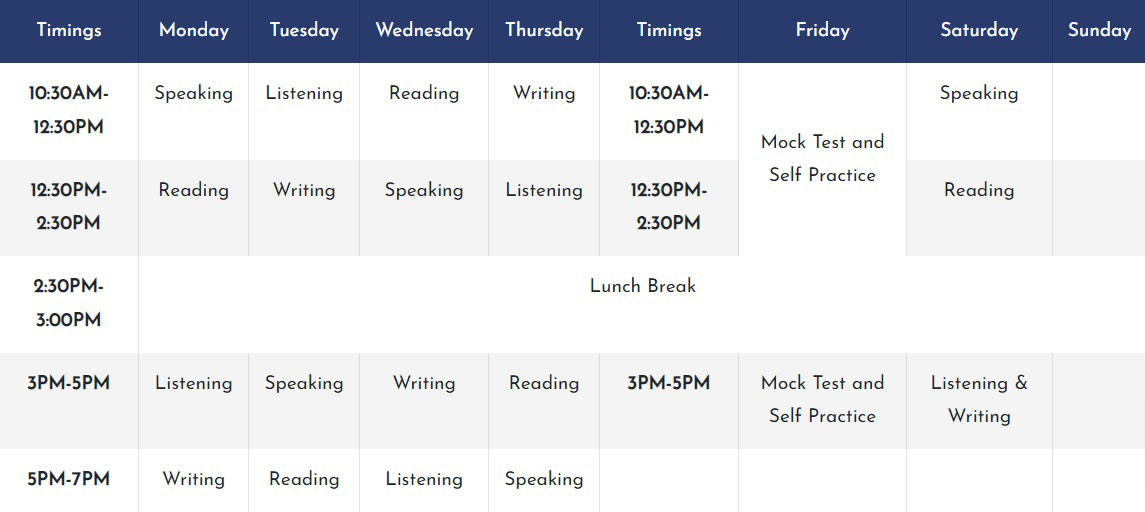 Orientation videos must be completed before attending your first session.
Please make sure to be on time for your session and feedbacks will be provided for the module that is mentioned in the timetable.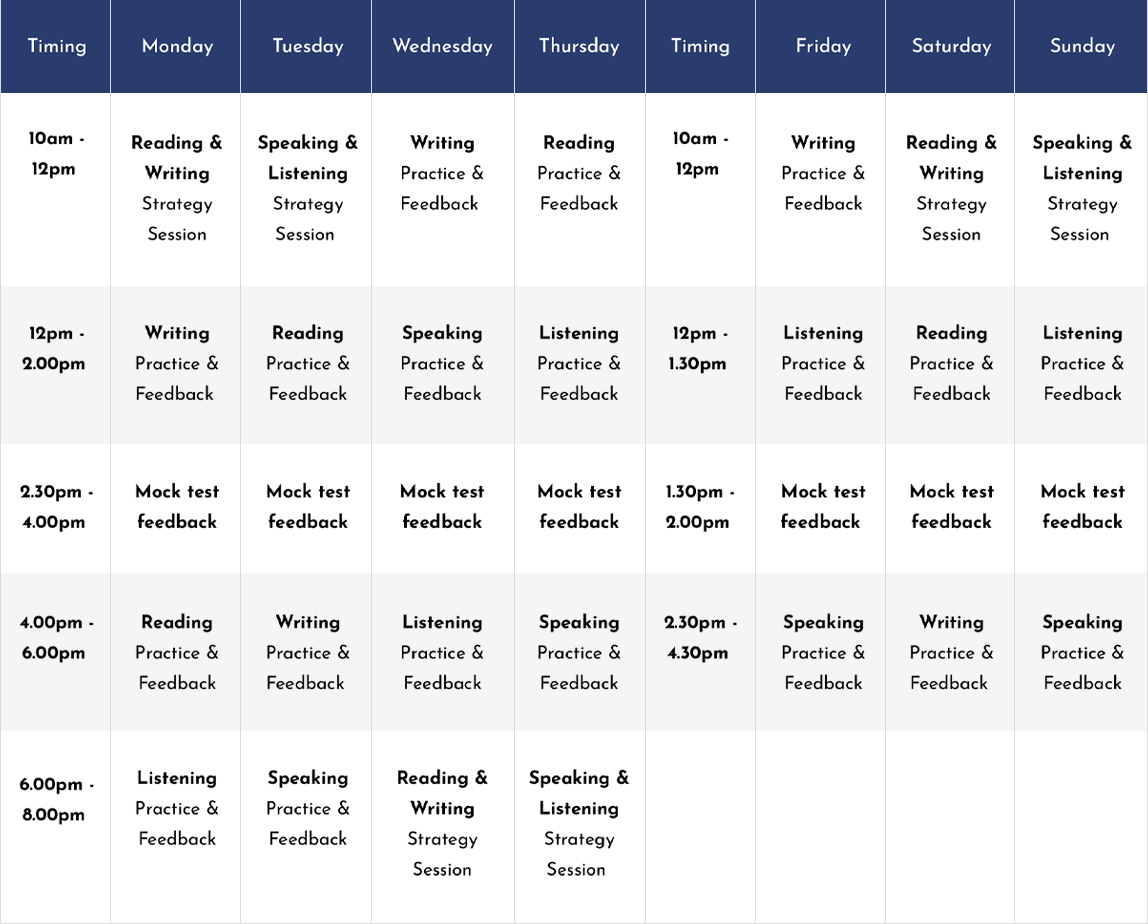 All PTE Preparation Material
(Included In The Course At No Extra Cost)
Strategy Videos & Online lecture slides
PTE Booklet (All Tips & Strategies)
All latest templates will be provided
One On One Feedback Sessions in The Lab Included
Student Progress Book
AI Scored PTE Software
Full AI Scored Mock Tests
Monthly Prediction files (Past Exam Repeated questions)
Unlimited access to the lab (Course Valid)*
Separate Mock tests rooms (Exam enviroment)



Lab Practice (Feedback Sessions) Timing
Monday – Thursday: 10 AM – 8 PM
Friday – Saturday: 10 AM – 5 PM
Strategy Session Brisbane Branch (On Campus)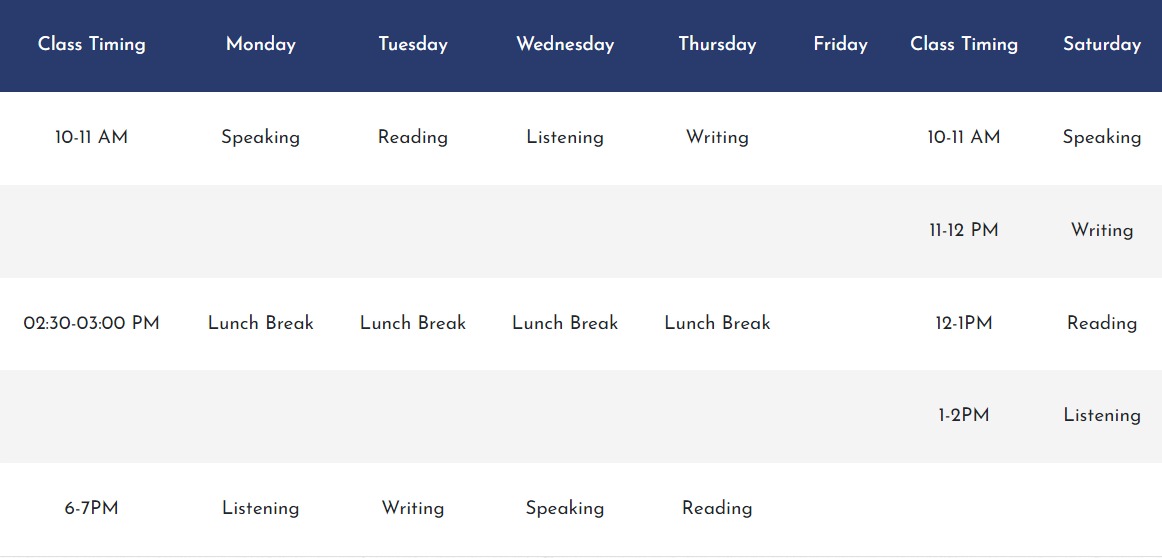 Schedule For Practice / LAB Sessions And Mock Tests (On Campus)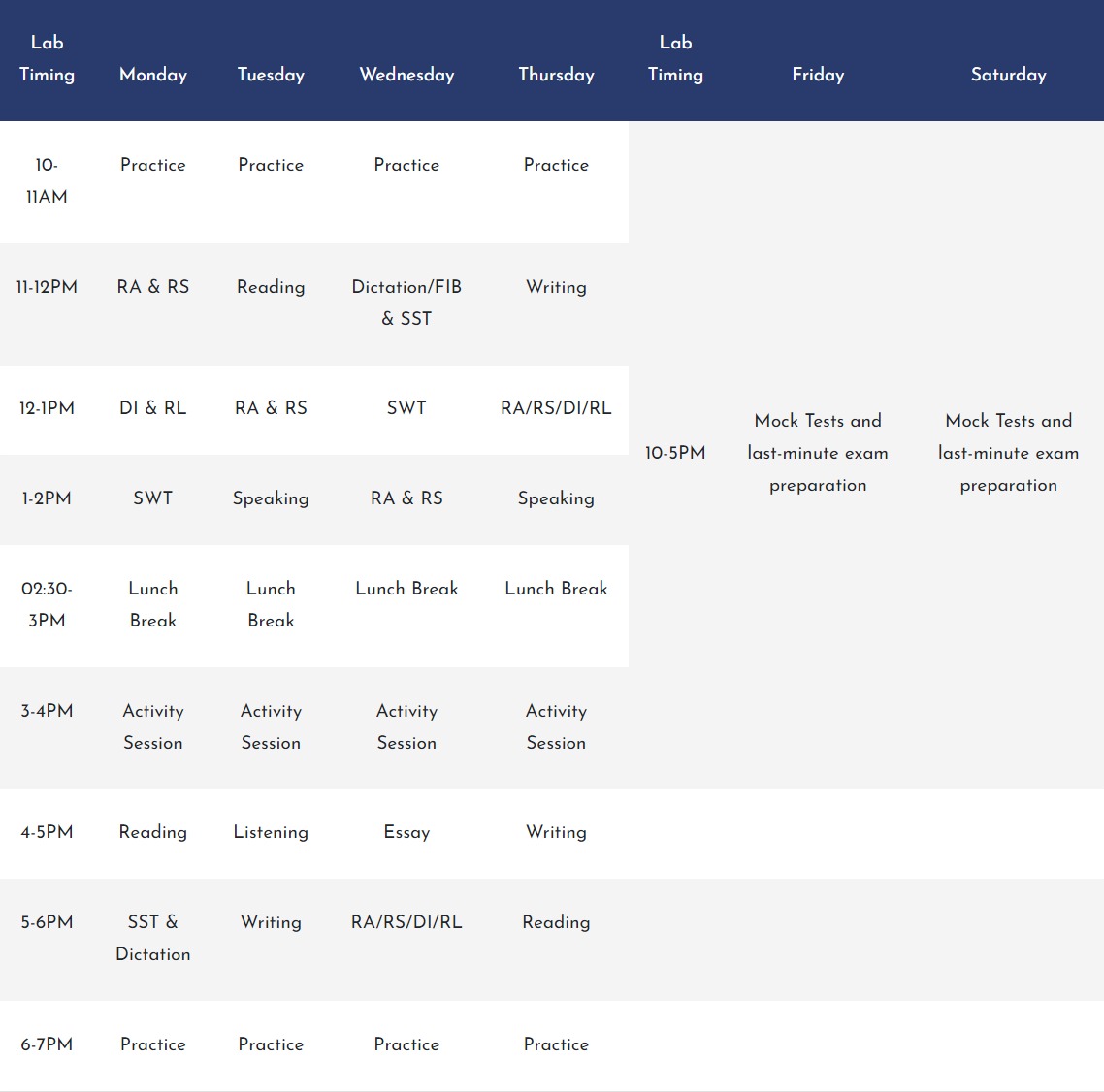 *** Activity Session includes Pronunciation, Collocation, Grammar, Vocabulary and other such enabling skills***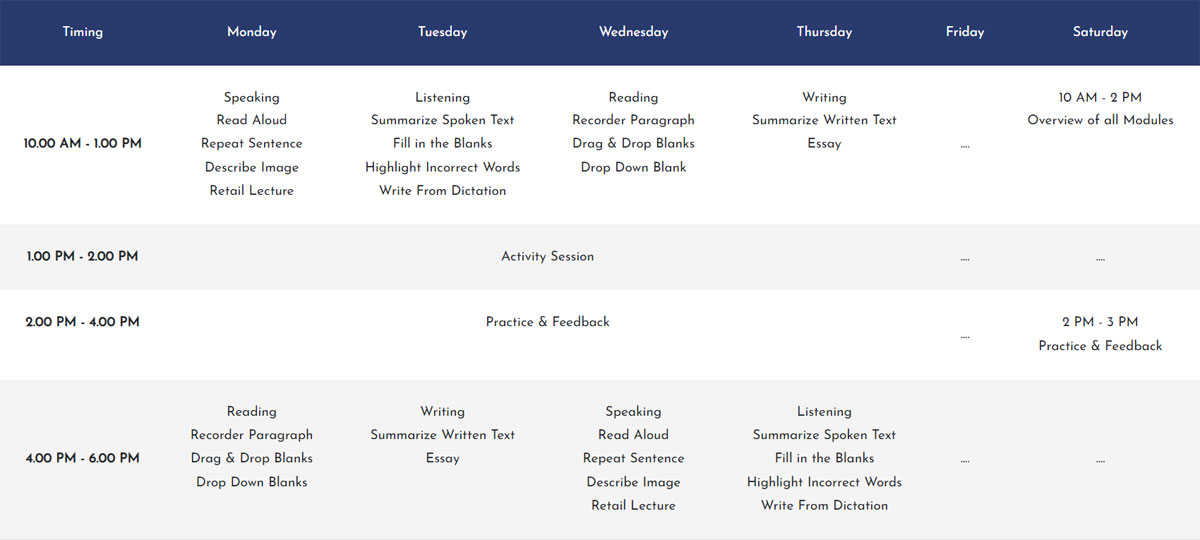 Englishwise Toowoomba Timetable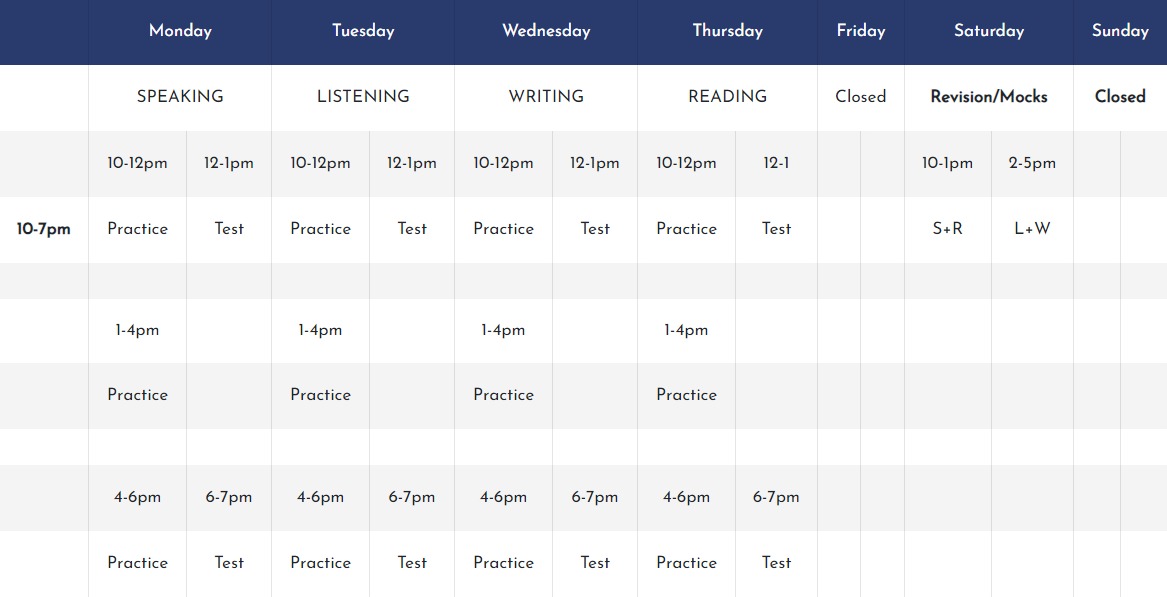 Englishwise Gold Coast Branch Timetable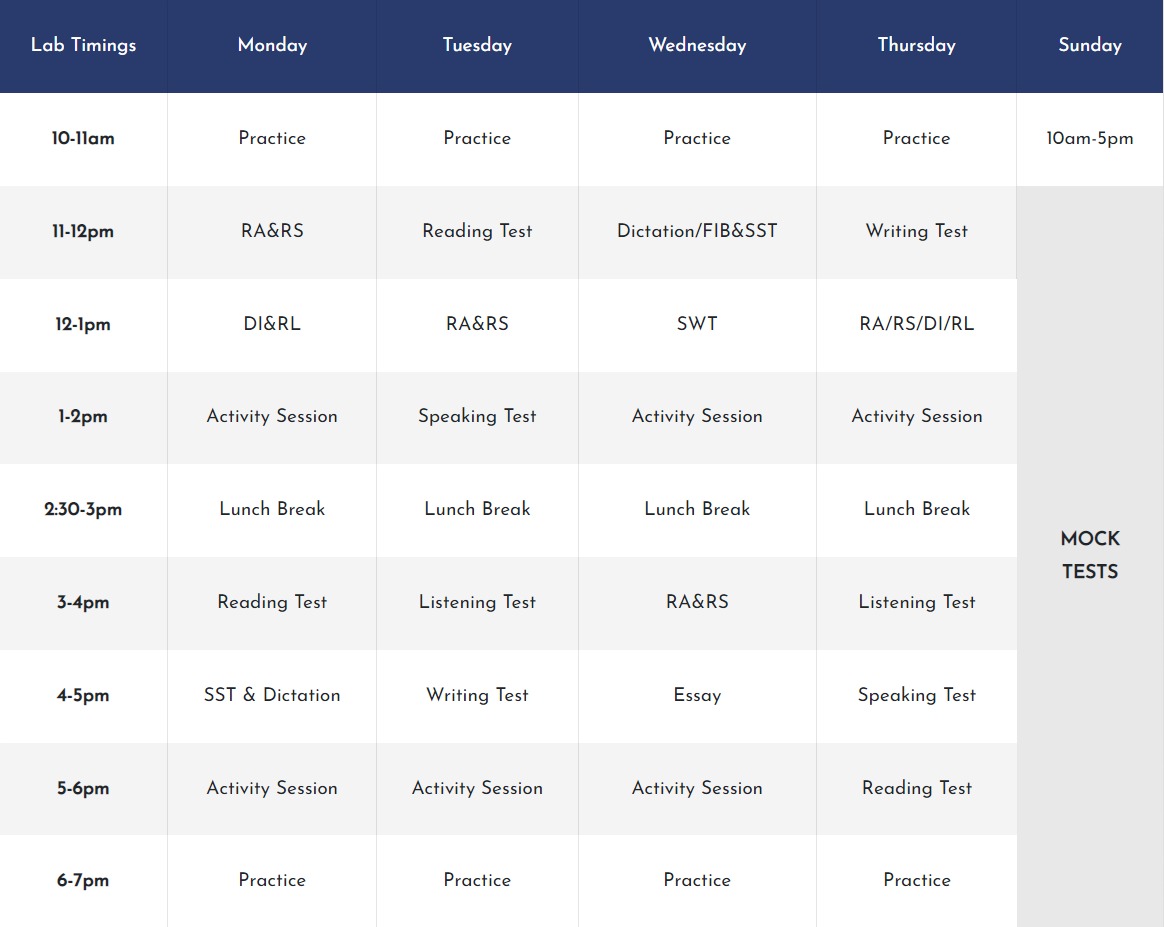 ***Activity session includes pronunciation, collocation, grammar, vocabulary and other such enabling skills***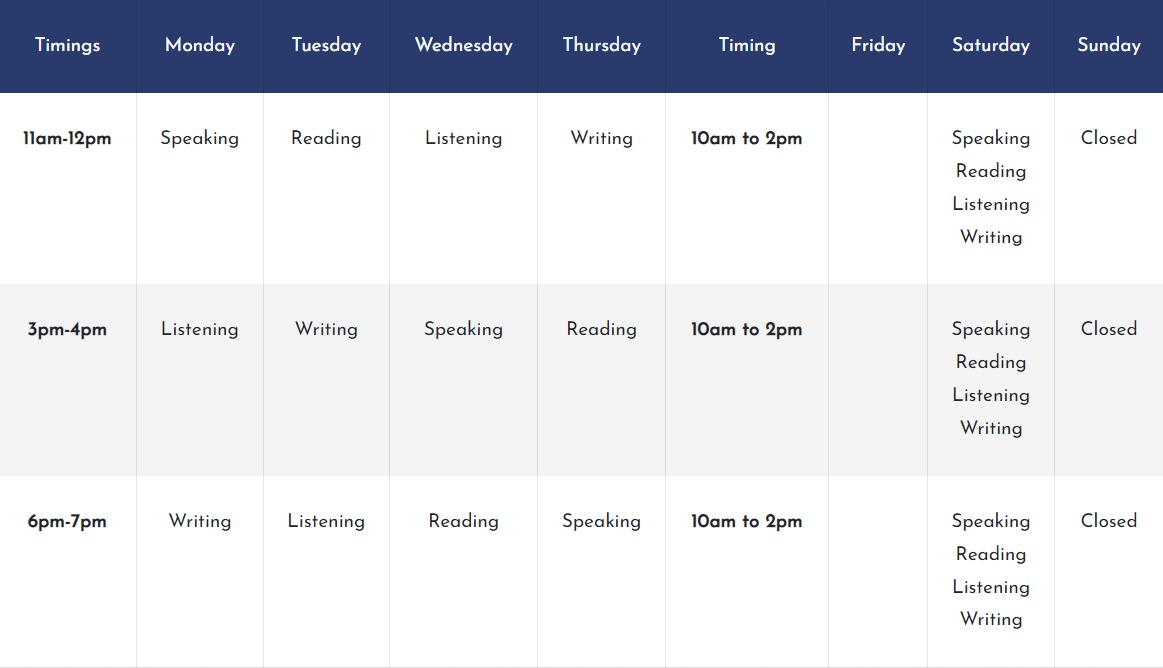 PTE Strategy (ST) Feedback (FB) Self practice (SP)Classes (w.e.f Thursday 6-05-2021)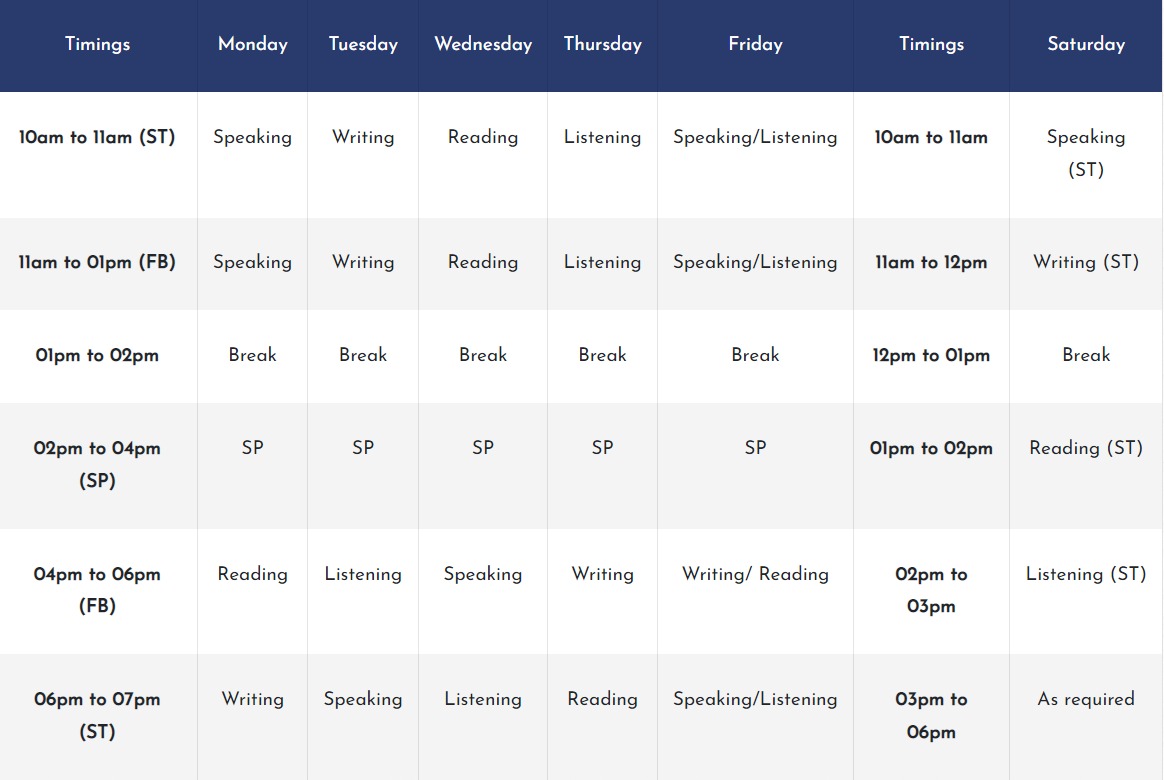 This is a start time table will be modified after students' consultation.