Are you an aspiring physiotherapist planning to build your career in Australia? Then, the PTE exam must be the one milestone you must cross. And we are here to help you with the same. With our online PTE coaching for physiotherapists, we will help you crack PTE and acquire the English language proficiency required for AHPRA registration.

is now available.
Mastering PTE for Physiotherapy Registration in Australia
Your dream of starting a physiotherapy career in Australia begins with us at EnglishWise. We are a team of experts who will help you gain proficiency in the English language and pass the PTE exam with flying colours. When it comes to working in Australia as a physiotherapist, there are not one but several requirements that you need, one being the PTE exam. Why? Because to work and excel in a foreign country, you need to be proficient in their native language. Especially when it comes to healthcare professions, where communication is key to the efficient and safe delivery of medical services. That's why AHPRA (Australian Health Practitioner Regulation Agency) has set PTE eligibility as a requirement for foreign professionals planning to work in Australia.
So, if English is your second language and you are nervous about acquiring the required PTE score for physiotherapy, then we are the team you need to connect with. Our online PTE classes for physiotherapists are designed to help you acquire the language skills you need to excel in the Australian healthcare landscape. We will offer comprehensive guidance starting from the basics, allowing you to develop a good grasp of the language.
Australia's best Online PTE Coaching for Physiotherapists
You wouldn't want to leave things to chance when sitting for the PTE exam. So, trust the best with our online PTE coaching classes for physiotherapy.
At EnglishWise, we understand the language and communication needs of physiotherapists working in Australia. Our online PTE coaching for physiotherapists is specifically meant to help you develop your language skills in contexts relevant to your profession. Led by a team of experienced language coaches well-versed in PTE preparation, our classes will guide you through each aspect of PTE and make sure you sit confidently through the exam. With our flexible online classes, you can access our sessions anywhere at your convenience. So whether you are under a time crunch or wish to schedule your sessions at a particular time of the day, our flexibility allows you to balance your preparation with other commitments.
PTE Requirements for AHPRA Registration
AHPRA sets English language proficiency standards for all healthcare professionals to ensure they can fit into the Australian population and deliver their services effectively without language being a barrier. Our online PTE coaching for physiotherapists is specifically crafted to align with AHPRA's requirements and will guide you through your PTE preparation journey, one step at a time.
PTE checks your proficiency level in English, and you have to score well in each section to achieve the required PTE score for physiotherapy. Our trainers follow a streamlined approach and target each skill individually. We will cover all sections of the PTE exam and help you enhance your test-taking skills and overall ability to communicate well in real-world healthcare scenarios.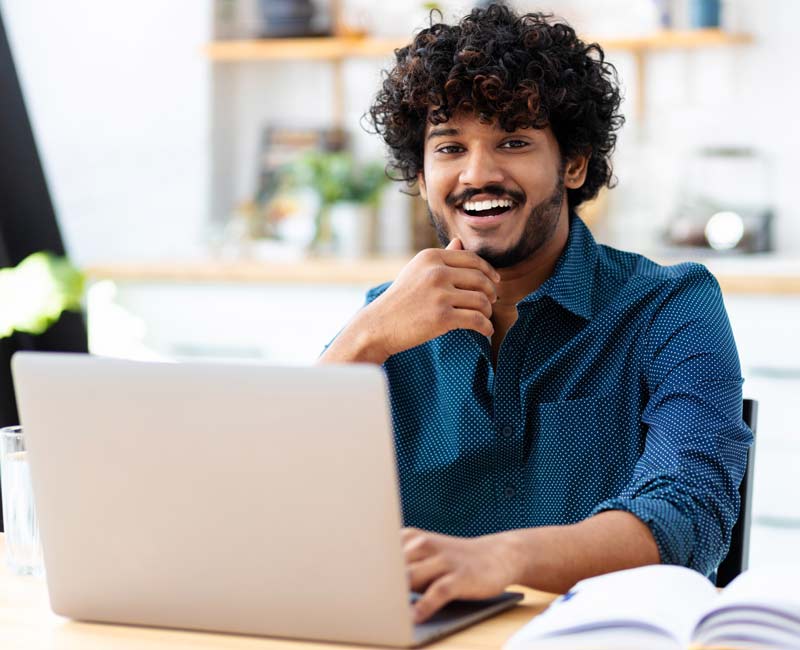 Minimum PTE Score Requirements for Physiotherapists in Australia
To pass the PTE exam for physiotherapists, you must acquire a minimum score of 65 overall in each section: reading, writing, listening and speaking. At EnglishWise, this number is not our target. We aim for our students to get a perfect score and gather the skill, knowledge and confidence they need to communicate effectively. We don't follow one approach for all the students but tailor our online PTE coaching for physiotherapists to meet their unique requirements. We conduct an initial assessment to determine your English proficiency level and areas needing extra attention. We will use our findings to create a personalised plan that best meets your needs and goals. We will track your progress throughout the lessons, help you identify areas of improvement and work on them to boost your skills and confidence.
Achieve your desired PTE Score for Physiotherapy in Australia
Once you join us, you will open the doors to:
Interactive coaching sessions that will target your language skills and take you through effective test strategies.
A wealth of practice materials and mock tests to help you test your acquired knowledge.
Regular evaluations and feedback sessions to ensure you're on track to meet your PTE goals.
So, at EnglishWise, you get access to a comprehensive learning environment where your PTE goals will come to life. We understand how important scoring well in PTE is for starting your physiotherapy career in Australia; that's why we work with the utmost dedication. Every day, we will focus on developing your language skills and ensure nothing keeps you away from your desired PTE score and from passing PTE for AHPRA registration. So, if you plan to sit for PTE for physiotherapy, connect with us at EnglishWise and unlock the doors to your future in Australian healthcare. To know more about AHPRA PTE requirements for physiotherapy or to learn more about our online coaching, contact us today!
Rated 4.8/5 by our past students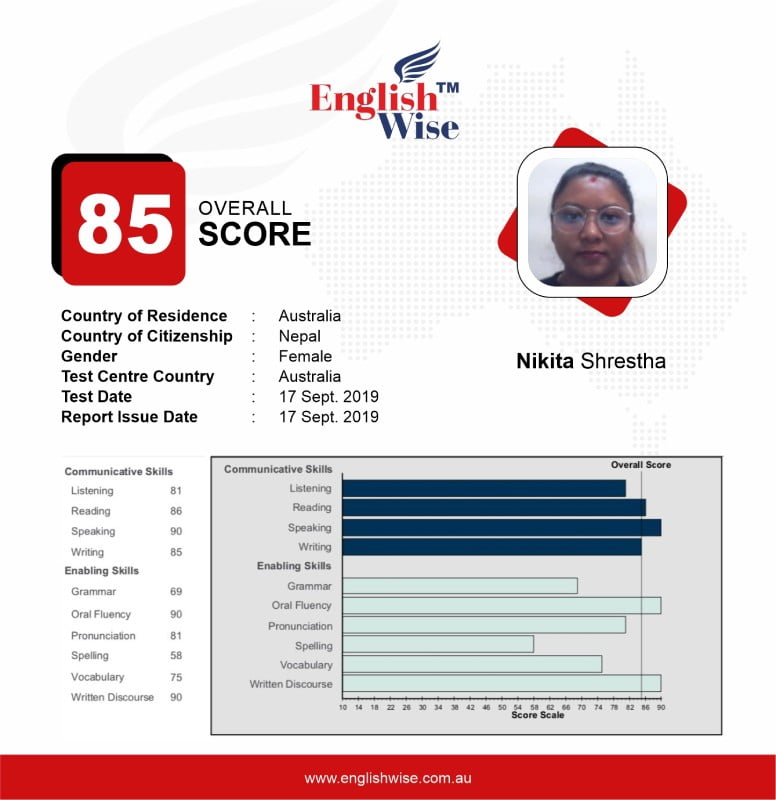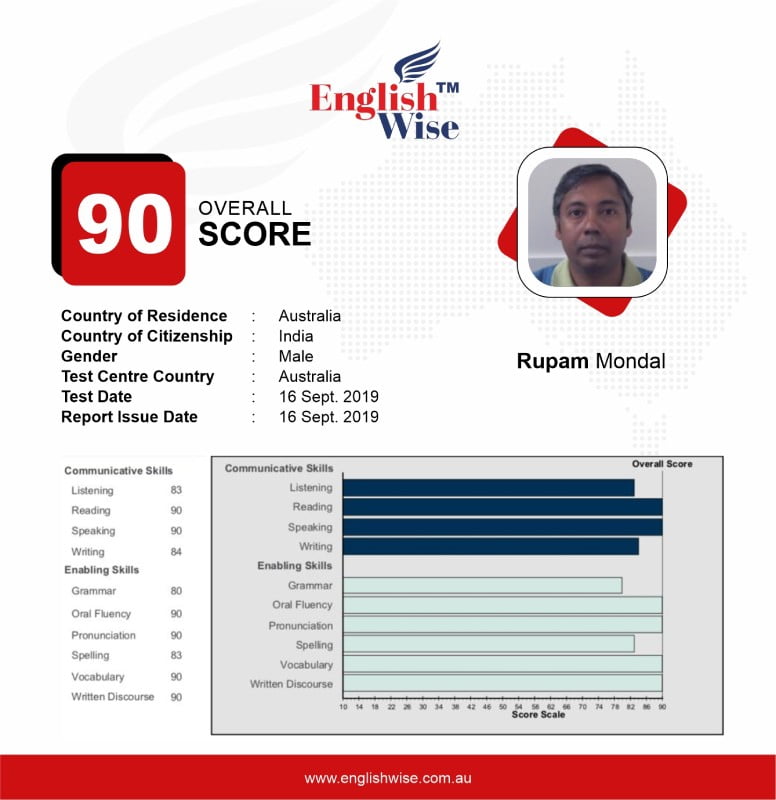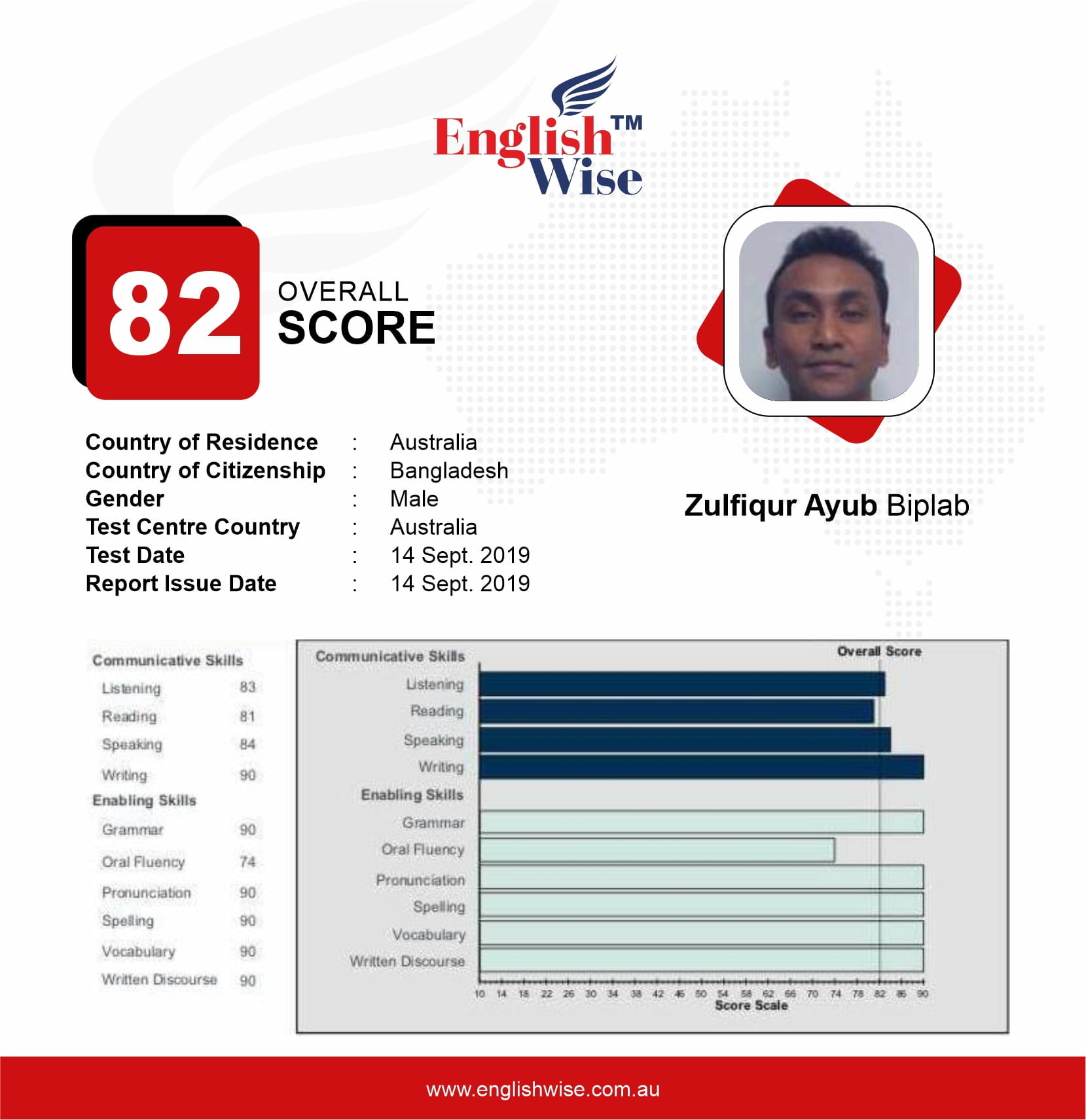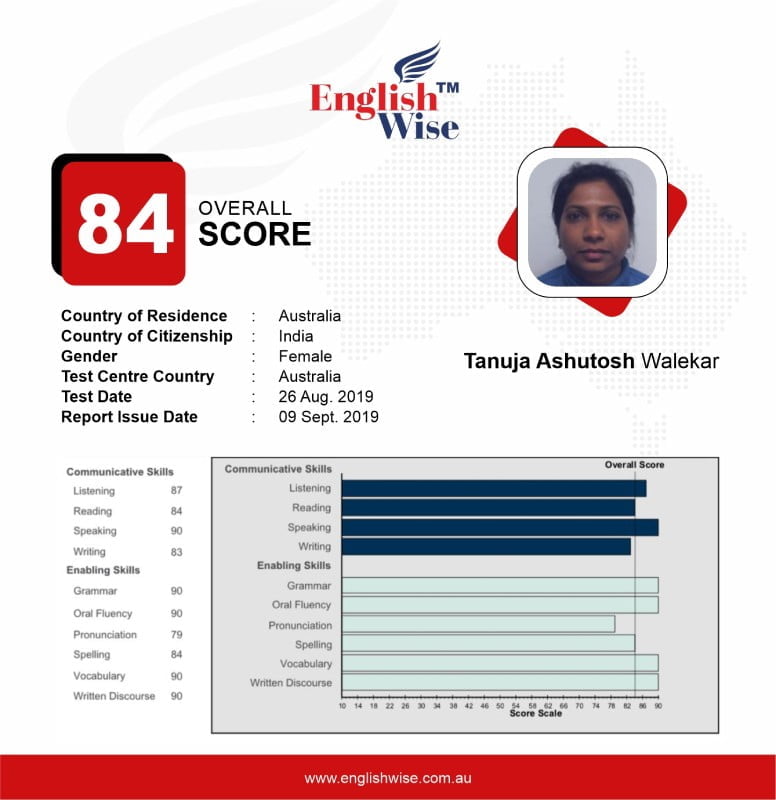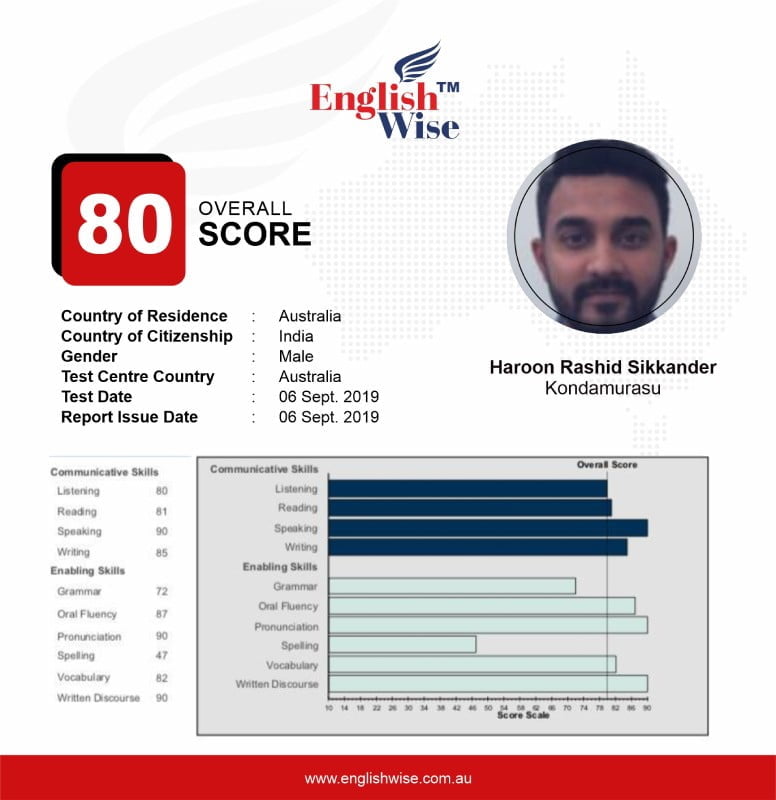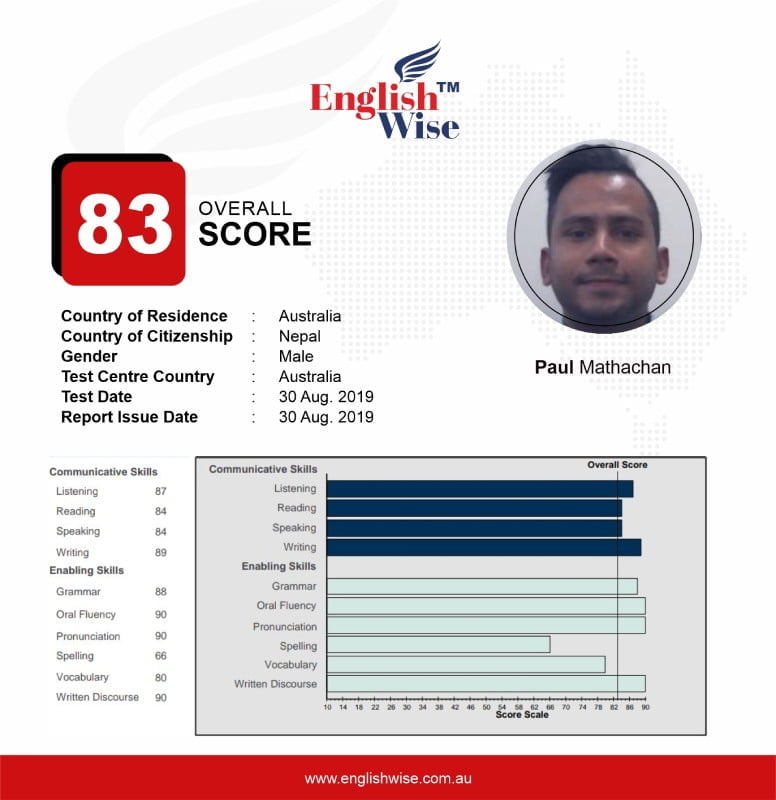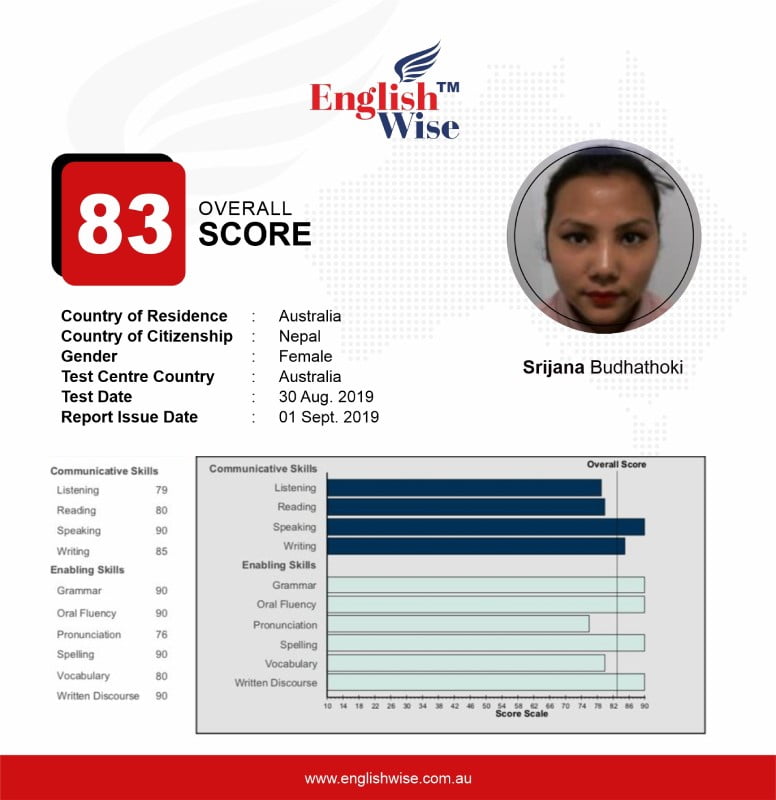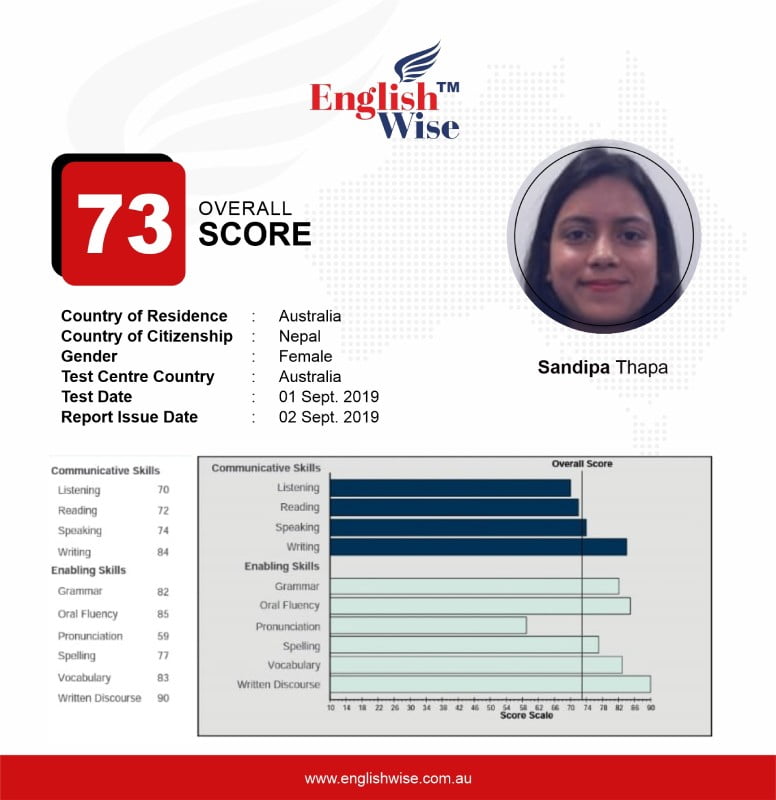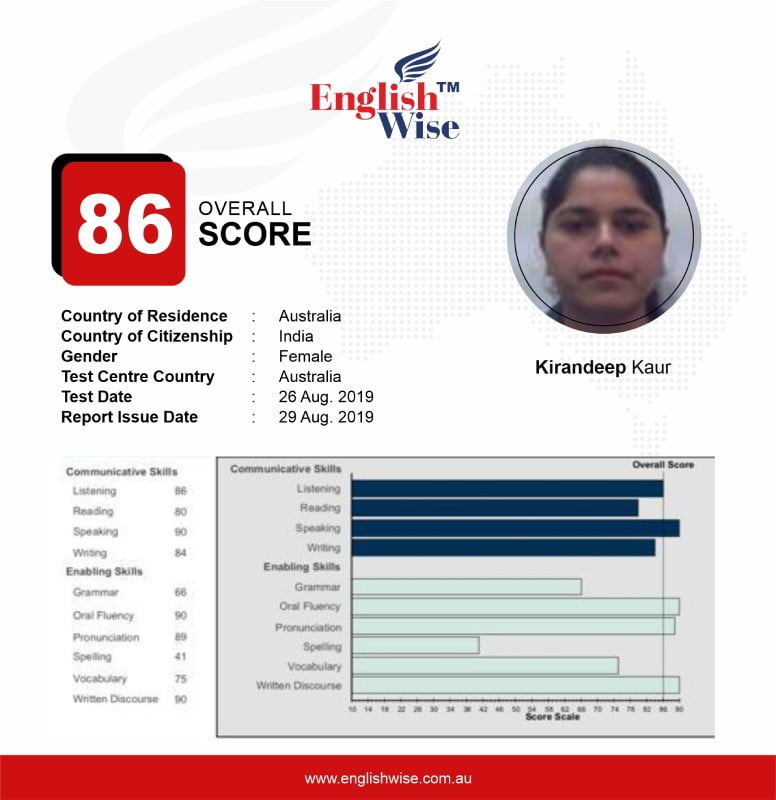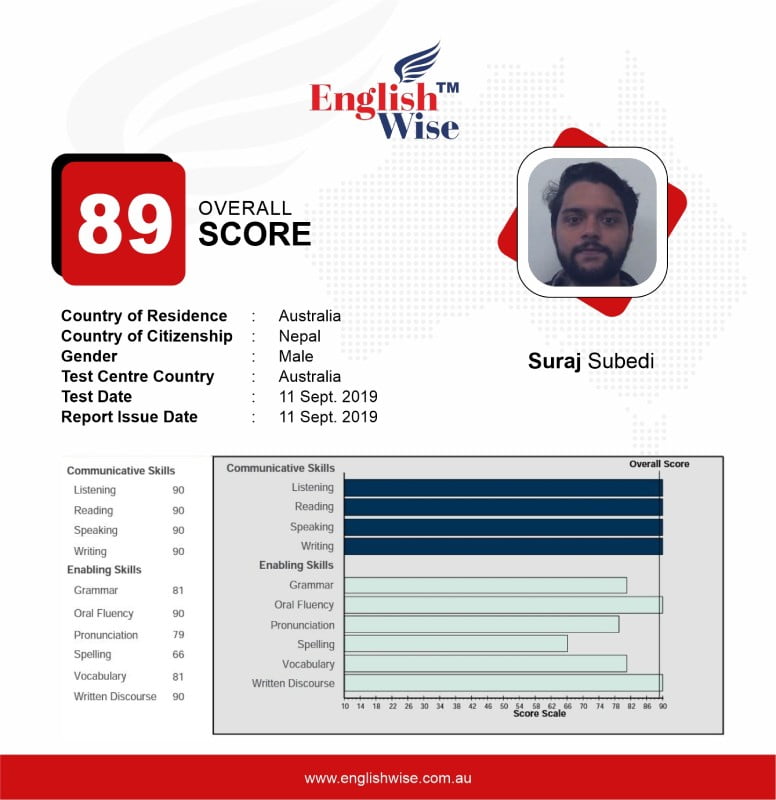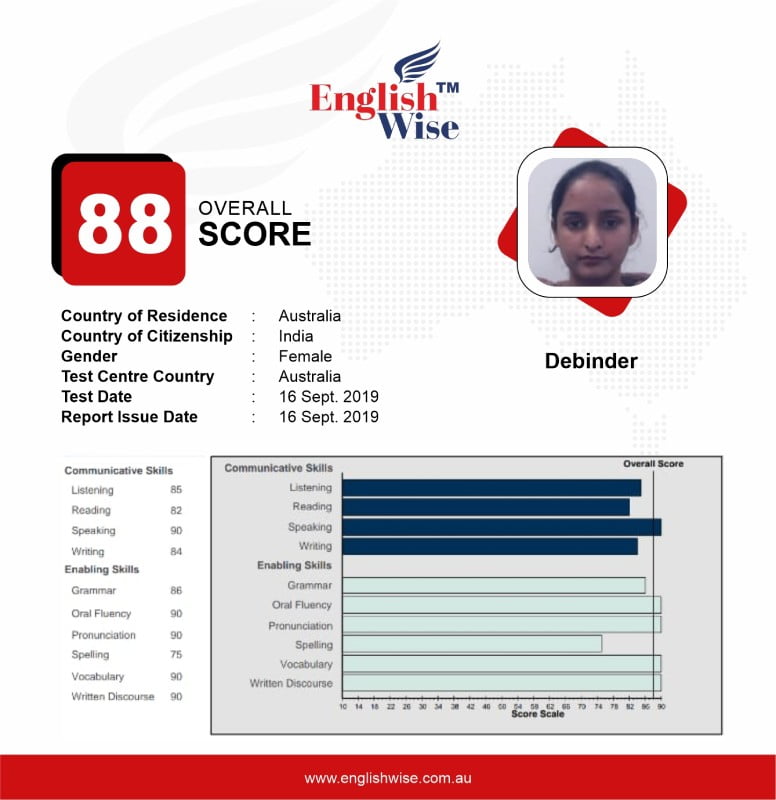 What You Get At EnglishWise
ALL PTE preparation materials (included in the course at no extra cost)
Pte Real Exam Simulation Software
5 Full Mock Tests Assessments Worth $200 (100% Free)
100+ hours of Coaching and Assessments
Unlimited Practice at Institute! Mon – Sun
Online PTE Practice software Access – 6 months
Personal and Private Feedback STRATEGIES + TECHNIQUES for All 4 PTE Modules
4 X 15 minutes Private Consultation with PTE Expert Assistance in booking PTE Exam
PROPER COMPUTER LAB FOR practicing Mock tests in Real exam environment
Advance & one on one feedback sessions in the lab included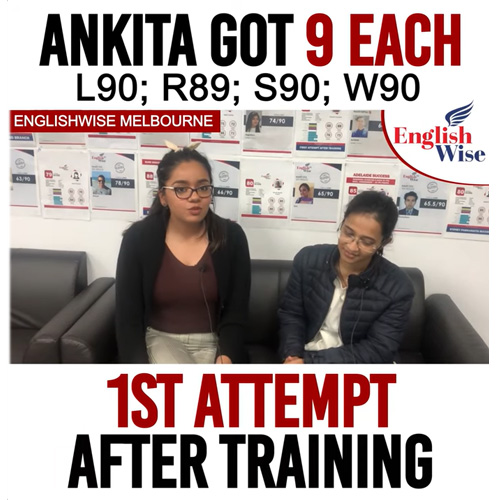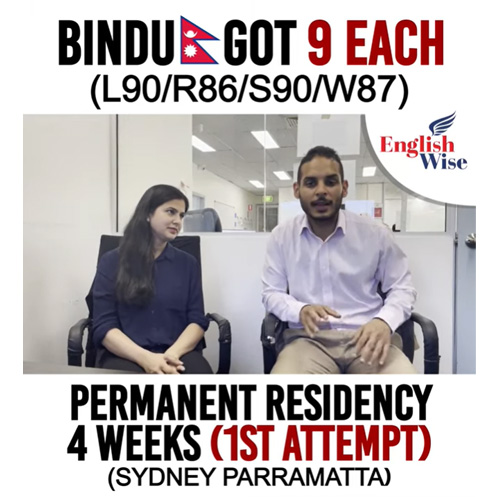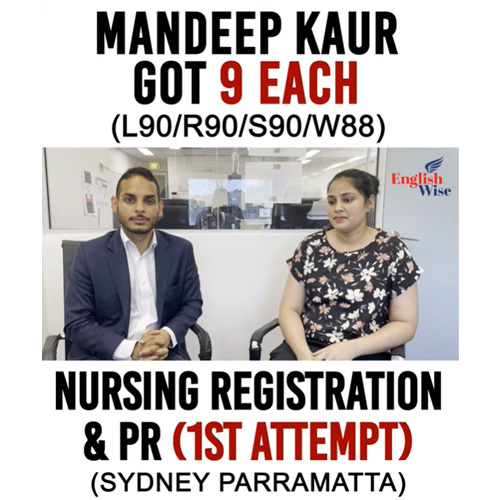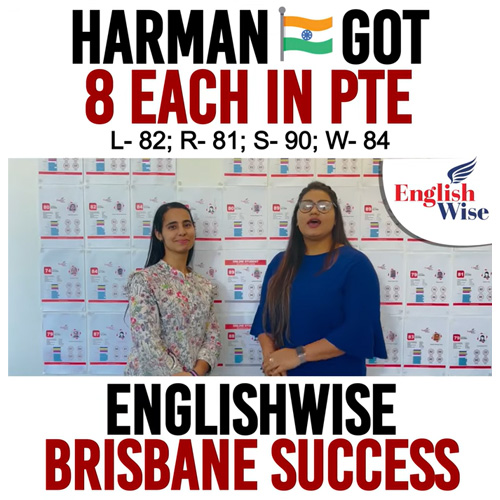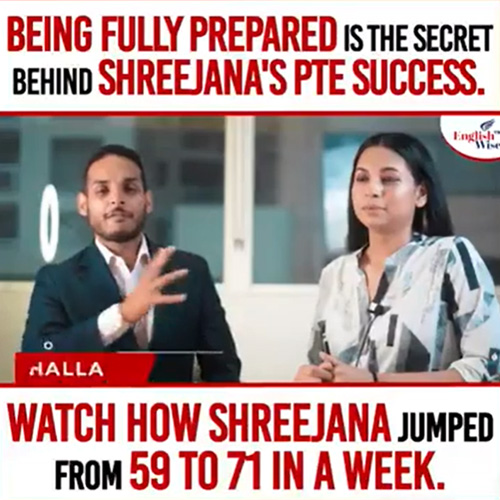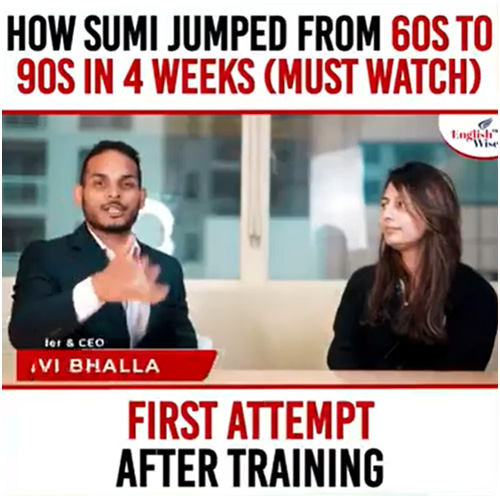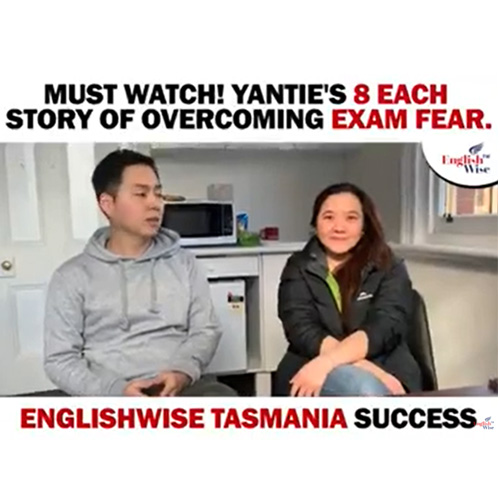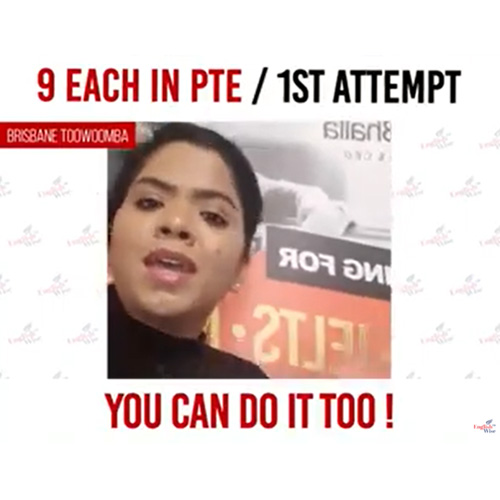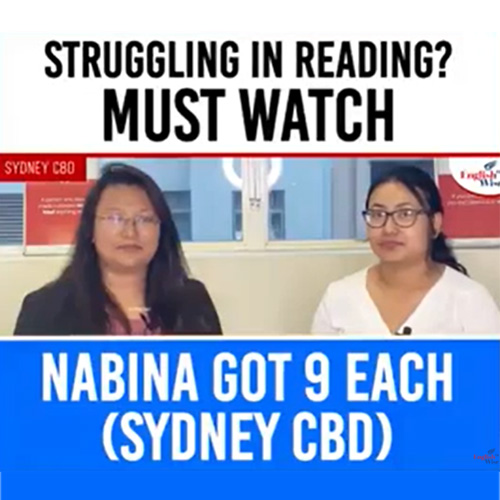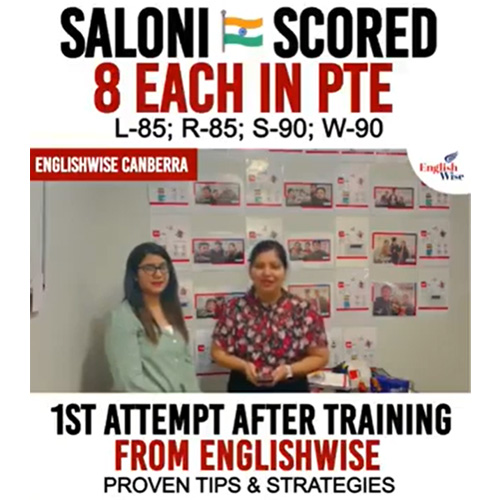 Frequently Asked Questions