Best Coaching Of Online OET Preparation Course For Nurses!
Learn and prepare for your upcoming OET exams with our team of expert teachers who will work with you to build your confidence and help you achieve success in the OET exams. Our online OET preparation courses are designed to accelerate your progress by improving your confidence and giving you the skills and knowledge you need to pass the test. We focus on ensuring you get your certification first; you can worry about the rest later. Enrol Today!

is now available.
Online OET Preparation Course for Healthcare Professionals in Australia
The Occupational English Test, also known as the OET, is a well-recognised exam that tests the applicant's proficiency in the language needs of the Healthcare industry. The test is designed for professionals wishing to work in demanding and fast-paced English-speaking environments of healthcare institutions.
At EnglishWise, we provide online OET coaching to non-native English speakers wanting to start their careers in the Australian healthcare industry. We work with aspirants to help them go through the comprehensive OET course online so that they can excel in their exams with flying colours.
Why Should You Consider Taking the OET Test?
The Occupational English Test (OET) is a comprehensive English language proficiency test designed for healthcare professionals who wish to work in English-speaking countries. It aims to assess the language proficiency of non-native English-speaking healthcare professionals and determine their suitability to work in English-speaking healthcare environments.
Taking the OET online test can be a valuable investment for healthcare professionals due to several reasons:
Immigration and visa requirements

: If you want to work in an English-speaking country like Australia, New Zealand, or the UK, you may be required to prove your English language proficiency by taking an approved test, such as the OET.

h, which can improve patient outcomes.
Professional Recognition

: Some healthcare regulatory bodies and employers may require a minimum score on the OET as evidence of a healthcare professional's English language proficiency. This can be important for doctors or nurses, as they must communicate effectively with patients, colleagues, and other healthcare professionals.
Career advancement

: By demonstrating English language proficiency, you can increase your chances of securing job opportunities and advancing your career in English-speaking countries.
Improved patient care

: Effective communication is essential for providing safe and effective medical care. By taking the OET exam, you can demonstrate your ability to communicate effectively with patients and other healthcare professionals in English, which can improve patient outcomes.
Englishwise's OET online course provides access to a range of resources, including videos, interactive activities, and sample tests, which can be useful for preparation and practice. So, take the first step towards your success and contact us today!
What You Get At EnglishWise
ALL OET preparation materials (included in the course) at no extra cost
Unlimited Coaching and Assistance
Personal and Private Feedback STRATEGIES + TECHNIQUES
Weekdays & weekend classes available
Assistance in booking OET Exam
A Comprehensive Approach to the Online OET Course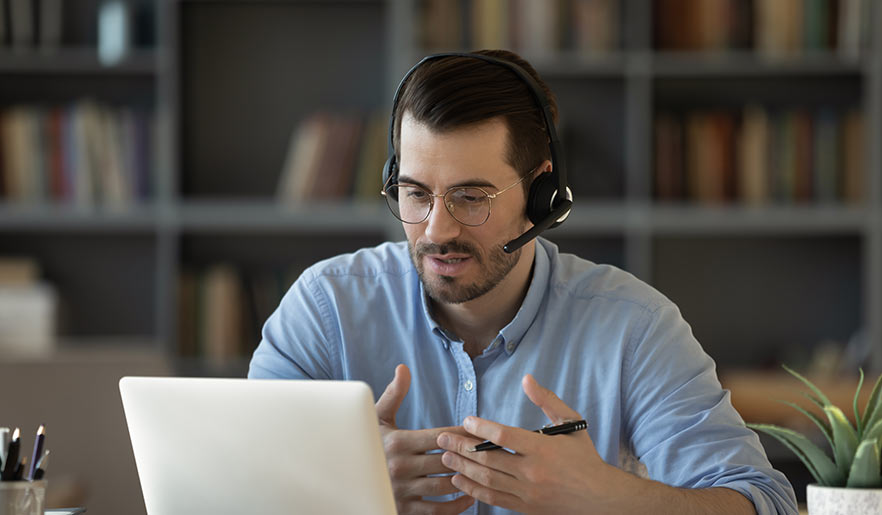 At EnglishWise, we believe that language should not be a barrier to stopping you from achieving your career aspirations. Thus, we work with non-native English speakers to prepare for various proficiency tests to help them get the best start in the profession of their choice in Australia.
We understand the unique difficulties that non-native speakers face when learning a new language. It may be a more significant challenge since doing so is a mandatory requirement that will allow them to pursue a career of their choice. Thus, our experts focus on the needs of aspirants and work with them to develop a course structure that addresses these challenges.
The OET is a rigorous and thorough examination that tests the applicant's English Speaking, Writing, Reading and Listening abilities with respect to the healthcare industry. The test preparation requires a methodical approach to all four sections. Thus, our preparation course modules break down the fundamentals of each section and focus on the basics of language learning so it becomes easier to grasp for non-native English speakers.
Over the years, we have helped numerous professionals get started with their careers in the demanding and fast-paced Australian healthcare industry. Our online OET courses are specially designed to tackle each section of the OET, so applicants are well-prepared to face them confidently.
Since we started operations, we have worked with several non-native English speakers. We understand that each aspirant has a unique set of problem points. Hence, all our courses address these problem points and help aspiring professionals and students excel in their chosen fields.
What are the Three Different Test Types of the OET Exam?
The Occupational English Test (OET) can be taken in three different formats:
Paper-based test

: This format is taken with pencil and paper and is available for certain professions and locations.

Computer-based test

: This format is taken on a computer and is the most commonly offered format for the OET exam.

Remote proctored online test: This new format was introduced in response to the COVID-19 pandemic. It allows candidates to take the test from their home while being monitored by a proctor through a webcam.
The difficulty level remains the same for whichever format type you choose to take the test. However, the format of the OET exam may vary depending on the location and availability, so it's best to check the OET website or contact the test centre directly for the most up-to-date information on the formats available in your area.
Who Should Appear for the OET Test?
The OET tests all four language skills of the applicants: Reading, Writing, Listening and Speaking. The reading and writing components assess the test-taker's ability to understand and respond to health-related text commonly found in a healthcare setting, such as patient information, medical reports, and medication labels. The listening and speaking components assess the test-taker's ability to understand and respond to spoken information, such as consultations and case presentations. Healthcare regulatory bodies and employers recognise the OET exam as proof of a healthcare worker's competence in English.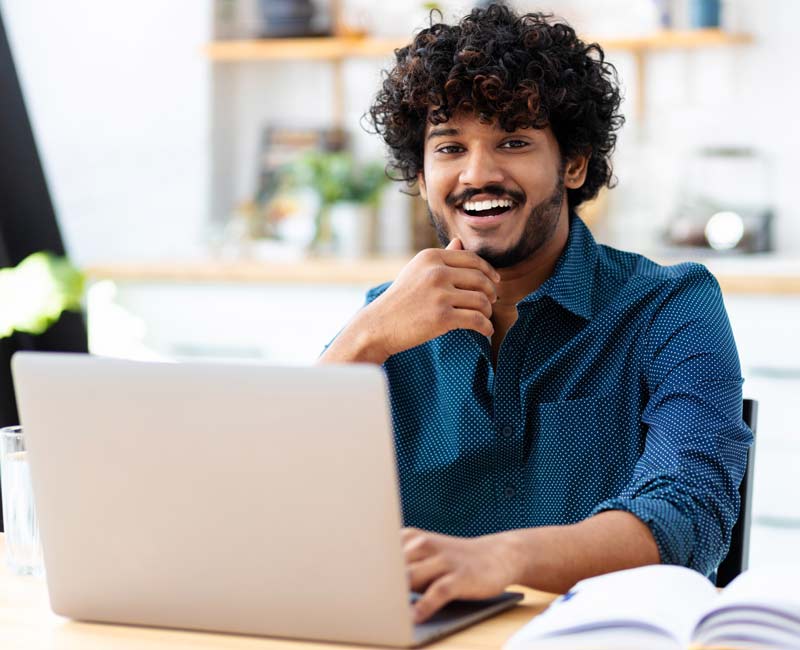 While the Speaking and Writing tests are available for 12 different sectors of the healthcare industry, the Listening and Reading tests are common for all candidates. Applicants who receive qualifying marks on the OET can practise in the following sectors for all countries that accept the test as valid proof of proficiency in the language:
Medicine
Pharmacy
Radiography
Dentistry
Optometry
Veterinary Science
Physiotherapy
Podiatry
Nursing
Speech Pathology
Dietetics
Occupational Therapy
As an aspiring healthcare professional, if you wish to pursue a career in Australia, it is time you start preparing for your OET training online. Remember, the key to cracking the test is beginning your OET coaching early. Connect with our experts to learn more about the course and how we can help you excel in the exam.
Students! You can customize your timetable for online OET preparation courses at EnglishWise.
Please give us a call on 02-8628-7293 we will make it happen for you. Thank you
OET Tests International Health Practitioners. In The Following 12 Professions:
Benefits of the Online OET Preparation Course
The EnglishWise Online OET preparation course is carefully curated, focusing on all four aspects of the test. Moreover, when you learn from professionals with years of experience, you receive well-rounded training that focuses on your strengths and helps you tackle your drawbacks. There are some clear benefits of how a professional OET coaching institute can help you with your preparations. Some of the benefits are listed below:

At EnglishWise, our instructors constantly work with learners to evaluate and assess their progress during the course. We customise the learning programme based on our assessment to enhance their OET preparation.

Our instructors are highly qualified and experienced in helping students ace their OET tests. They strive to assist students in making the most out of their learning experiences through constant supervision, careful mentoring and interactive real-life scenarios.

Preparation for OET B Level
An added benefit of our OET Preparation courses is that they prepare students for their OET B Level exams. This test assesses applicants for higher levels of accuracy and fluency, which are extremely important when working in a fast-paced work environment like healthcare institutions.

Most importantly, the Australian Health Practitioner Regulation Agency (AHPRA) recognises the OET exam as a valid English proficiency assessment. It enables professionals to work in healthcare institutions across 12 different sectors. Various government organisations in Australia and New Zealand also recognise the OET. Thus, qualifying for the exam with a good score is beneficial for aspirants wishing to work in the healthcare industry here.
Why Choose EnglishWise for Your Online OET Coaching?
At EnglishWise, we are a team of highly qualified and experienced instructors with years of experience providing online OET coaching to non-native English speakers wishing to start their careers as healthcare professionals in Australia.
Having worked with various non-English speakers across different professions, we have created courses that make learning a new language a unique and engaging experience. We offer students and professionals OET preparation courses online. Here's how learners and OET aspirants can benefit from our courses and ace their exams:
Our courses are highly customisable, depending on the needs of the individual learners.
We have extensive experience helping non-native speakers ace their OET exams.
Each batch is small, allowing instructors to pay more attention to the student's progress.
Regular one-on-one sessions with instructors to assess the student's progress.
Students get access to practice Mock Tests and other online resources on enrolling.
Still not convinced? Book a free session to learn more about our online OET preparation courses and how we can help customise the course to better suit your learning needs.
How Much is the OET Exam Fees Registration?
The OET exam fee is approximately AUD 587 for the computer-based test. It's important to note that these fees are subject to change and may vary from country to country, so it's best to check the OET website for the most up-to-date information on fees in your location. Additionally, some test centres may charge additional administrative or service fees, so it's a good idea to check with the test centre directly to get an accurate estimate of the total OET test fees.
Frequently Asked Questions