Join the Best NAATI CCL Online Coaching Today!
We are a team of expert teachers who will work with you to build your confidence and help you achieve success on the NAATI CCL exam. We focus on ensuring you get certified first and worry about the rest later. Enrol Today!

is now available.
Our Latest Success Stories
Trusted Online NAATI CCL Training Classes
What You Get At EnglishWise
ALL NAATI CCL preparation materials (included in the course) at no extra cost
Unlimited Coaching and Assistance for 2 months
700-800 Vocabulary to practice
Personal and Private Feedback STRATEGIES + TECHNIQUES for NAATI CCL 50-60 Dialogues
Past exam repeated questions
Weekdays & weekend classes available
Assistance in booking NAATI CCL Exam
EnglishWise is Your Path to NAATI CCL Success
CCL refers to Credentialed Community language. It's a test that allows candidates looking to settle in Australia with PR to claim five extra points by evaluating their language skills at the community level. The test assesses how well the aspirant can translate the conversation dialogues from English to their chosen language and vice versa. The expert faculties at EnglishWise help the aspirants take the NAATI CCL test in 31 languages, including Hindi, Punjabi, Urdu, Nepali, Thai, French, Spanish, and Japanese.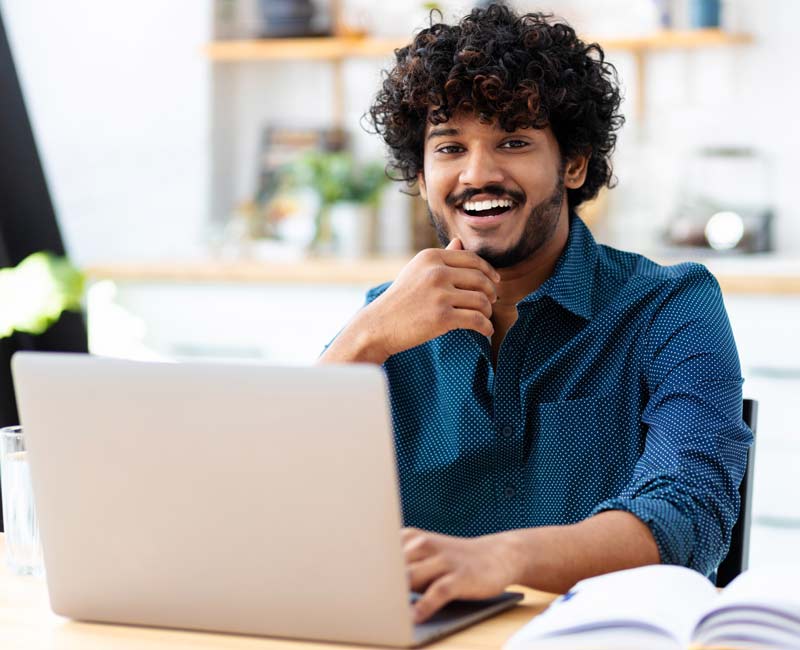 We understand how important the NAATI CCL online course is for you to gain five extra points towards your goal of acquiring permanent residency in Australia. That's why we offer a balanced and comprehensive learning program that covers all aspects of language learning. Our unique teaching methodologies cover everything from grammar and vocabulary to reading and listening comprehension. Our online NAATI coaching provides you with the opportunity to improve your communication skills, build confidence and make progress quickly. With a 95% success rate, here's why EnglishWise is your best option for online NAATI training:
Learn from expert faculties who have years of experience teaching a second language.
Avail of 10 free mock tests, study material, and other online resources for preparation.
Individual feedback sessions to identify your strengths and weaknesses.
Interactive and engaging sessions with one-on-one attention on each student.
100+ hours of coaching and unlimited practice sessions (Mon to Sun).
Support and assistance in exam seat booking.
Naati CCL Scorecard of Our Students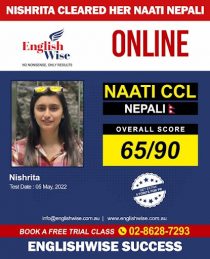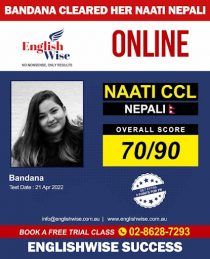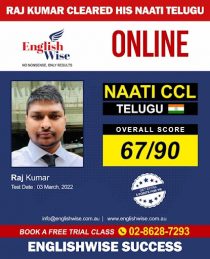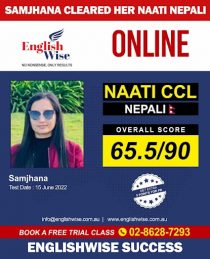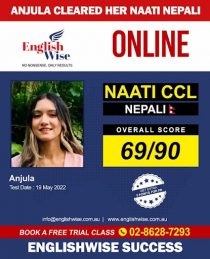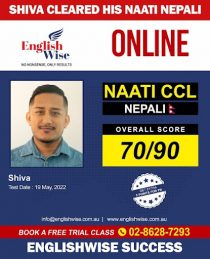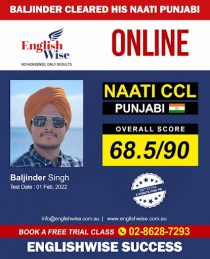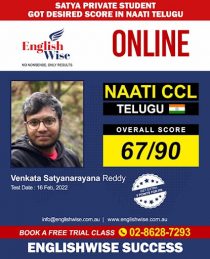 Frequently Asked Questions