Online PTE Coaching in Vietnam
Your dream PTE score is just a few classes away with our English language experts at EnglishWise. Join us today in your PTE journey and secure access to the best online PTE coaching in Vietnam.

is now available.
PTE Classes in Vietnam: Achieve Your Dream PTE Score with our PTE Course
Is taking the PTE exam and scoring well a prerequisite for fulfilling your dream of studying or working abroad? If yes, you have no option but to sign up for the exam and achieve that perfect score. PTE, or the Pearson Test of English, is an English language proficiency test that assesses the English language skills of non-native English speakers. It measures your ability to work or study in a foreign country without being limited by language barriers. For instance, if you are from Vietnam and English is not your first language, you will struggle to integrate into an English-speaking country. The struggles of not knowing the native language in a foreign country are many. PTE for Vietnam aims to remove such possibilities by accessing the language proficiency of those who wish to move abroad.
Several countries demand PTE scores as proof of language proficiency for several purposes:
Many countries have PTE as a language requirement for individuals wanting to immigrate. These requirements ensure that immigrants possess the necessary language skills to integrate into society, communicate effectively, and contribute to the country's social and economic fabric.
English-speaking countries, particularly those with English as the medium of instruction, may require PTE scores for admission to educational institutions. This ensures international students have the language skills required to engage in classroom discussions, assignments, and coursework.
Certain professions like healthcare, teaching, and engineering may require language proficiency certification for licensure or professional registration. PTE scores provide evidence of the required language skills necessary to practise safely and effectively in these fields.
Employers may request PTE scores in some countries as part of the hiring process, particularly when the job requires strong English language skills. Employers use PTE scores to gauge an individual's ability to communicate, collaborate, and perform job-related tasks in English-speaking work environments.
So, you might be planning to take the PTE exam for any of these purposes. If you wish to score well, preparation is the key, and we are here to help. With our online PTE coaching in Vietnam, we will help you develop the necessary language skills required to pass the exam with flying colours.
Benefits of Online PTE Coaching in Vietnam
Online PTE coaching in Vietnam provides flexibility in terms of scheduling and location. You can access course materials and participate in lessons from anywhere with an internet connection.
With an online course, you can study at your own pace and in your preferred environment. You can create a study schedule that suits your needs, allowing you to allocate time for practice, revision, and mock tests without commuting to a physical location.
Our online PTE courses are led by experienced instructors specialising in preparing for PTE exams. These instructors provide expert guidance, share effective strategies, and offer personalised feedback on your performance.
We will offer various study materials, practice exercises, and mock tests. These resources are accessible anytime, enabling you to practise regularly and thoroughly familiarise yourself with the exam format, question types, and time management techniques.
Our online PTE course in Vietnam uses interactive learning platforms, including video lessons, live webinars, discussion forums, and online chat support. These features facilitate engagement with instructors and fellow students, creating a collaborative learning experience.
Online PTE courses offer cost-effective options compared to traditional classroom-based courses. The absence of physical infrastructure and overhead costs can lower course fees. You also save on transportation and accommodation expenses associated with attending physical classes.
If you wish to avail yourself of these benefits during your PTE preparatory journey, sign up for our online PTE Coaching in Vietnam.
Why go for PTE Classes in Vietnam?
Before joining us for our PTE online coaching in Vietnam, let us take you through the exam specifications and help you determine if PTE is the right choice for you.
The PTE for Vietnam or any other region consists of four sections: Speaking & Writing, Reading, Listening, and an optional 10-minute break.
It is a computer-based test that assesses your English language skills through various tasks and question formats.
PTE uses an automated scoring system to evaluate your performance. Each section is scored on a scale of 10-90, and the overall score reflects your English proficiency level.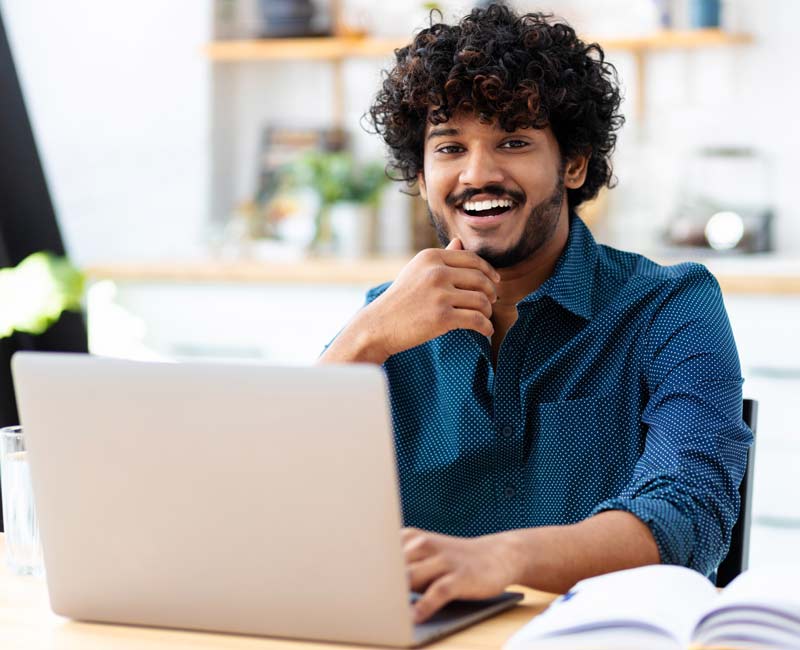 PTE exams are available throughout the year at authorised test centres in Vietnam. You can check the official Pearson PTE website or contact local test centres for information on test dates, locations, and registration procedures.
PTE results are typically available within 48 hours of taking the exam. You can access your scores online through the official PTE website.
PTE scores are widely accepted by universities, colleges, and professional organisations in Vietnam for admissions and visa purposes.
If you are not satisfied with your PTE score, you have the option to retake the exam. There is no limit to the number of times you can take the test, but you must wait at least five calendar days before scheduling a retake.
There are various resources available to help you prepare for the PTE exam. The official PTE website provides sample questions, practice tests, and scored practice materials.
This basic information could be a good starting point for your PTE success journey. Similarly, we will guide you through it during our online PTE coaching in Vietnam and ensure you are fully versed in all the specifications before you sit for the exam.
Comprehensive Online PTE Course in Vietnam
A PTE exam is divided into three sections; speaking and writing, reading and listening. At EnglishWise, we target all three sections and help you achieve the perfect score. Our comprehensive program focuses on honing the skills required for each section of the PTE exam, including speaking, writing, reading, and listening. Our practice-based approach provides ample opportunities for students to actively engage with the material and develop their proficiency.
Speaking & Writing: Our online PTE coaching in Vietnam focuses on the Speaking & Writing section. Experienced instructors guide you through various speaking tasks, such as reading aloud, repeating sentences, describing images, and answering short questions. They provide strategies to improve your fluency, pronunciation, and content organisation. In the writing component, you receive guidance on structuring essays, developing arguments, and utilising appropriate vocabulary and grammar.
Reading: The online PTE coaching program includes extensive preparation for the Reading section. Instructors familiarise you with the different question types, such as multiple-choice, fill-in-the-blanks, and re-order paragraphs. They teach effective techniques to improve reading speed, comprehension, and inference skills. You will also practise skimming and scanning techniques to locate specific information in the texts.
Listening: Our online PTE coaching in Vietnam significantly emphasises the Listening section. Instructors provide strategies to enhance your listening skills, including note-taking, identifying main ideas, and understanding details. You will practise listening to audio recordings, such as lectures, conversations, and interviews. It helps improve your comprehension of spoken English in different contexts and accurately answer questions based on the audio content.
Our PTE courses in Vietnam provide you with the tools, strategies, and support to achieve your desired score in the PTE exam. With the right mindset and dedication, you can build a strong foundation and succeed in the PTE exam.
Rated 4.8/5 by our past students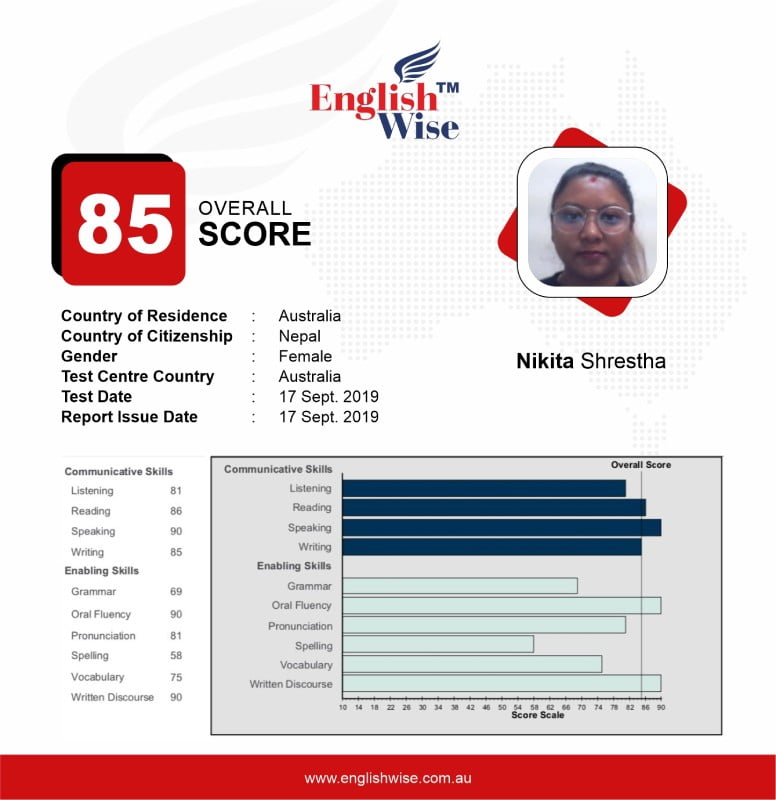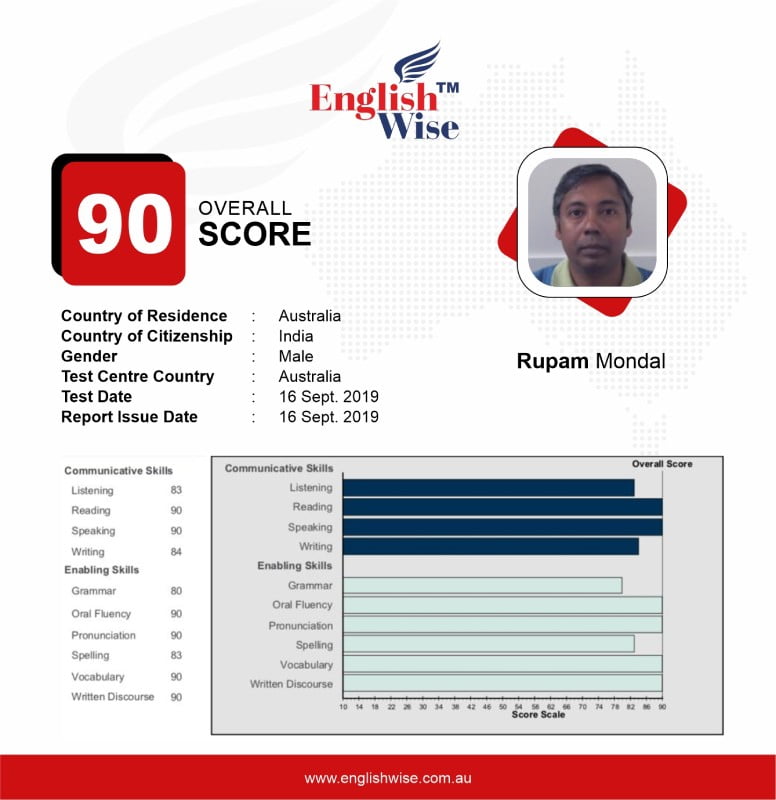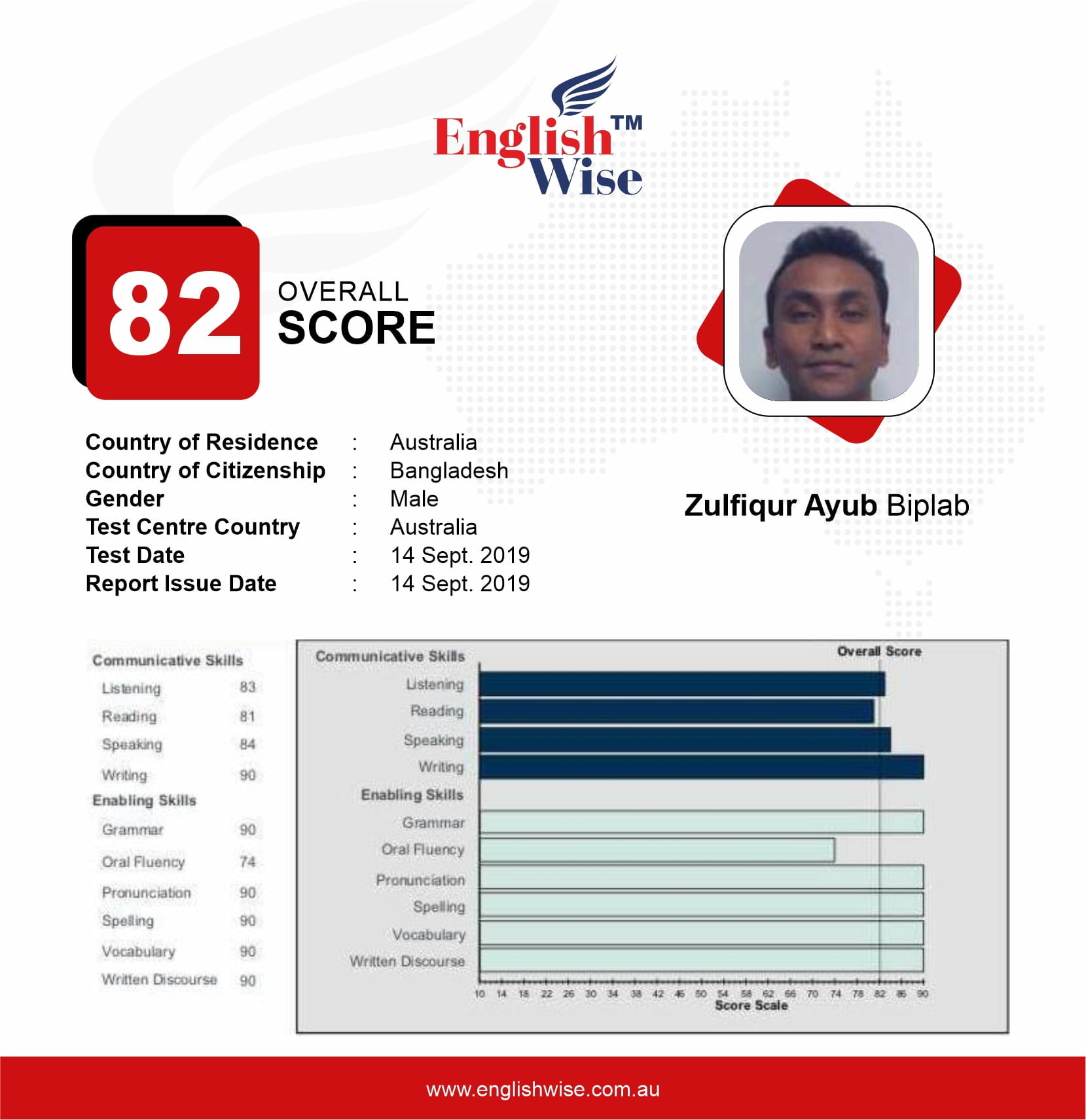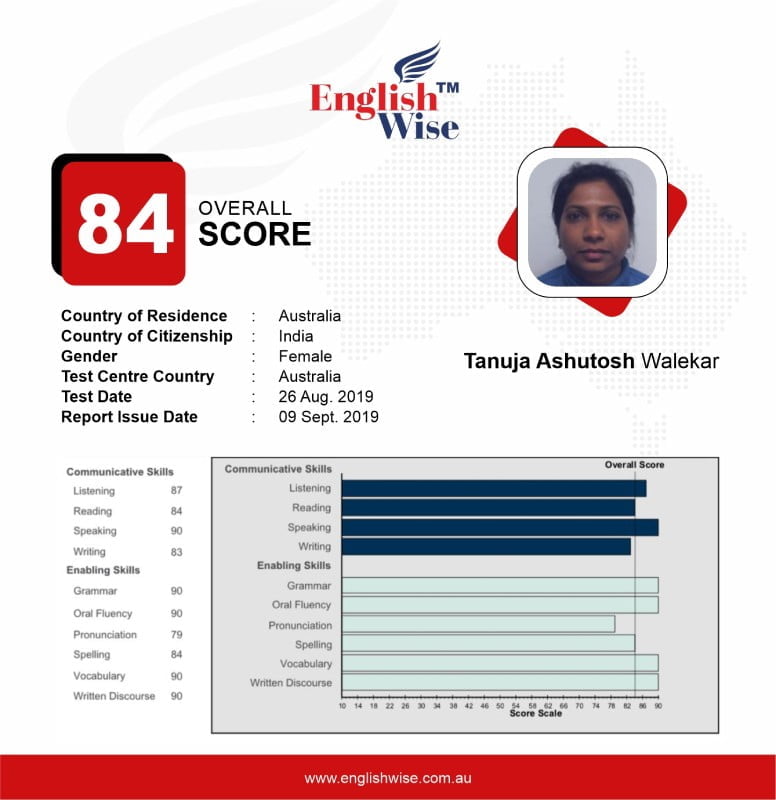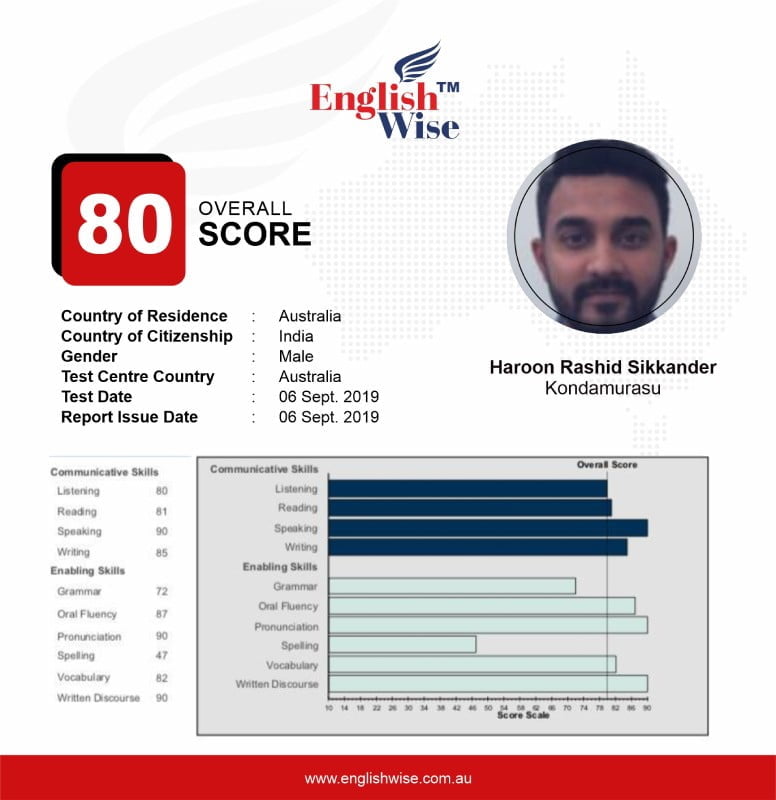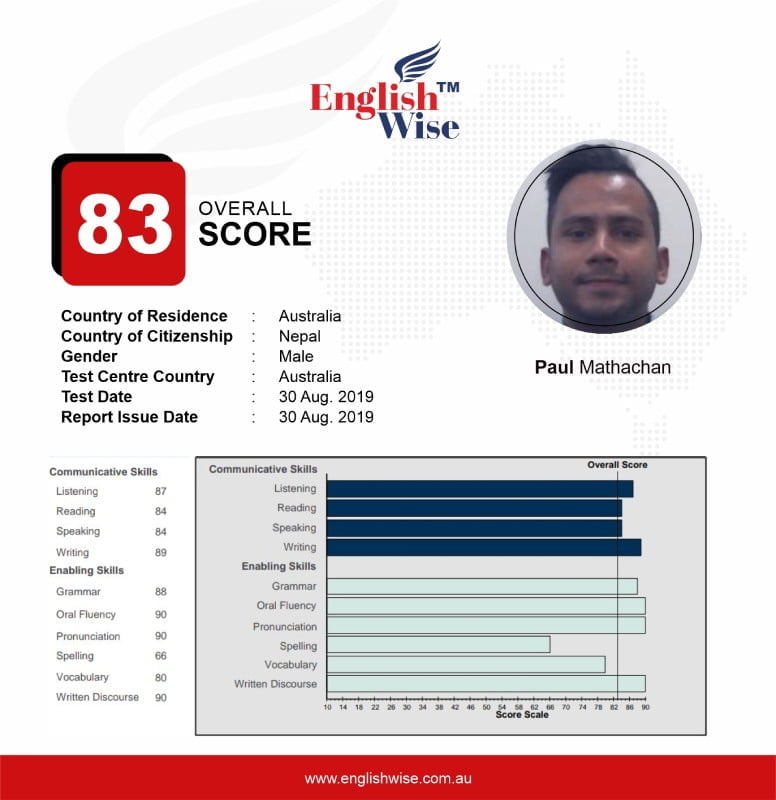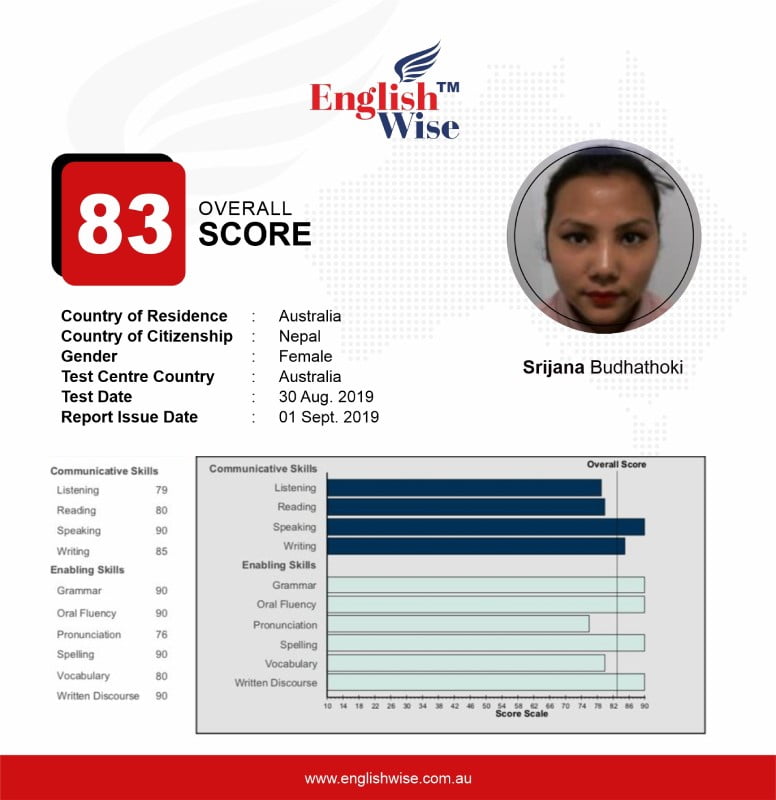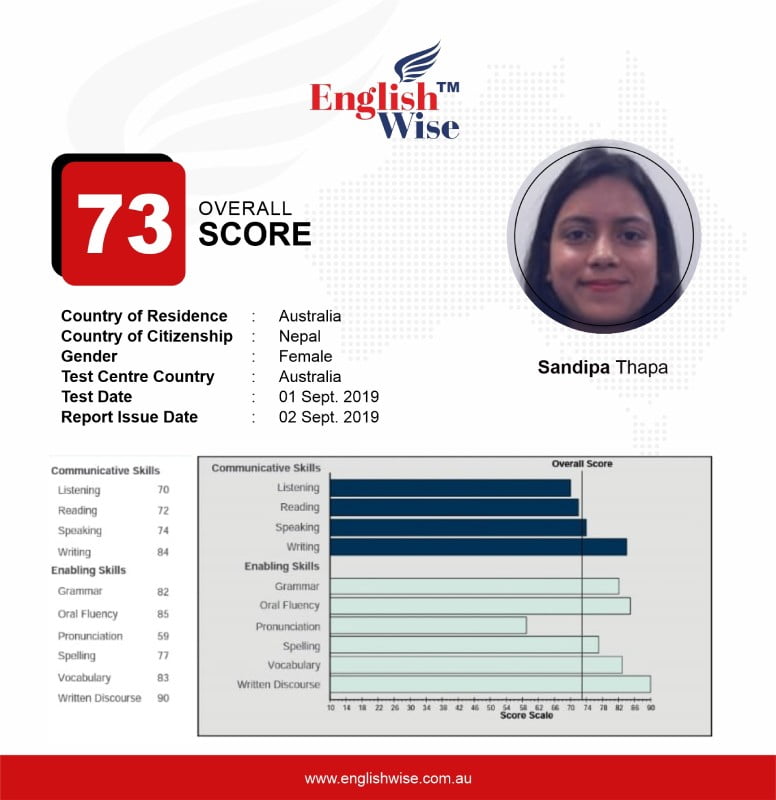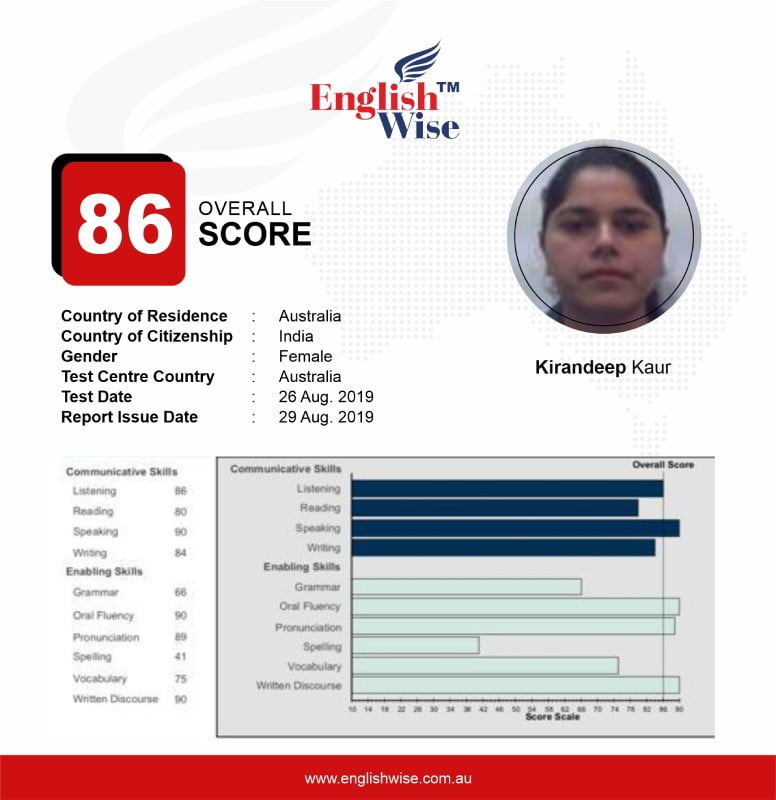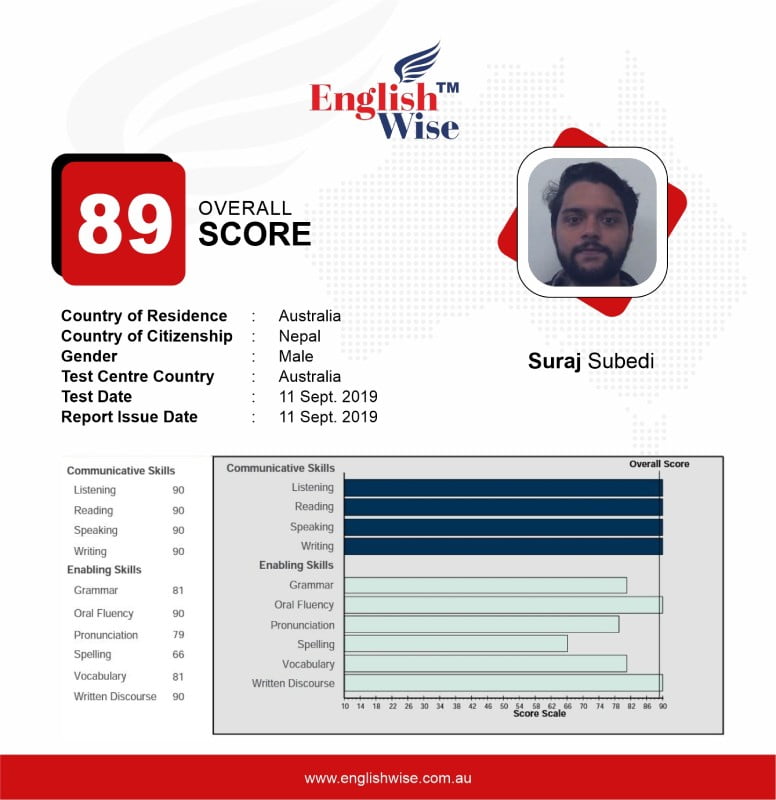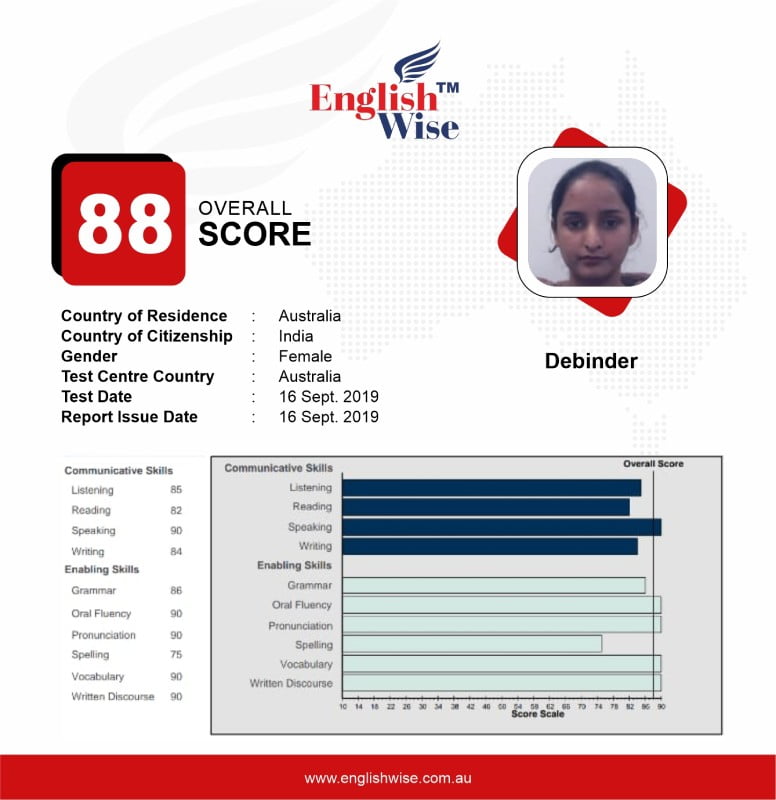 What You Get At EnglishWise
ALL PTE preparation materials (included in the course at no extra cost)
Pte Real Exam Simulation Software
5 Full Mock Tests Assessments Worth $200 (100% Free)
100+ hours of Coaching and Assessments
Unlimited Practice at Institute! Mon – Sun
Online PTE Practice software Access – 6 months
Personal and Private Feedback STRATEGIES + TECHNIQUES for All 4 PTE Modules
4 X 15 minutes Private Consultation with PTE Expert Assistance in booking PTE Exam
PROPER COMPUTER LAB FOR practicing Mock tests in Real exam environment
Advance & one on one feedback sessions in the lab included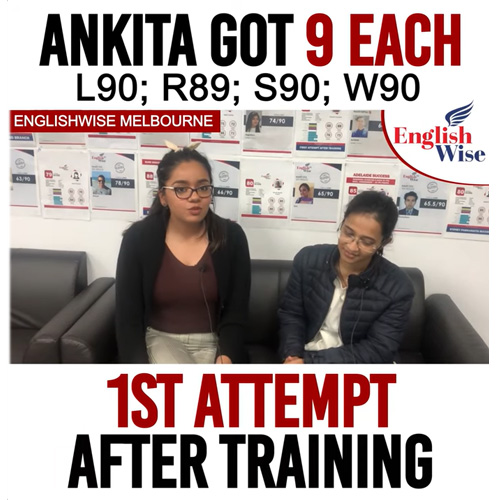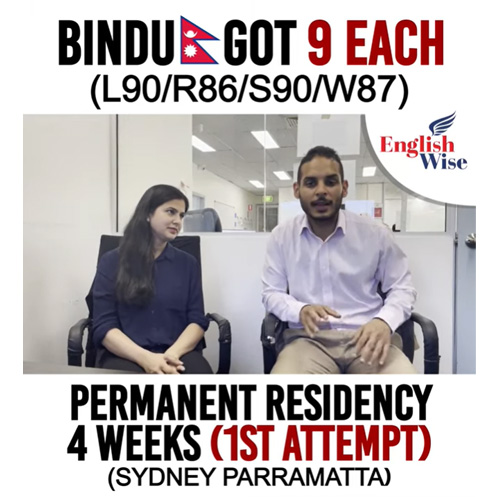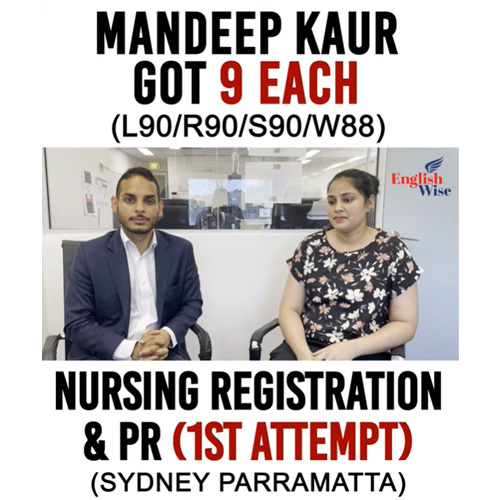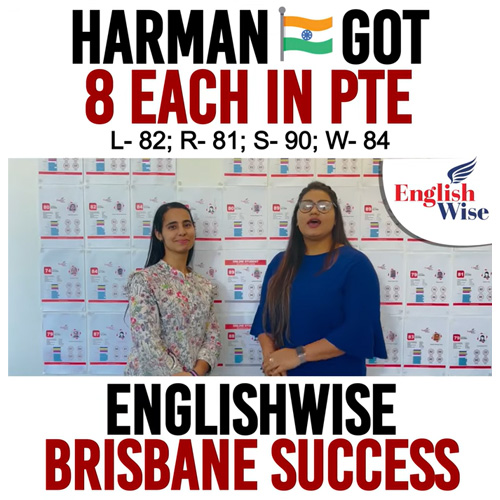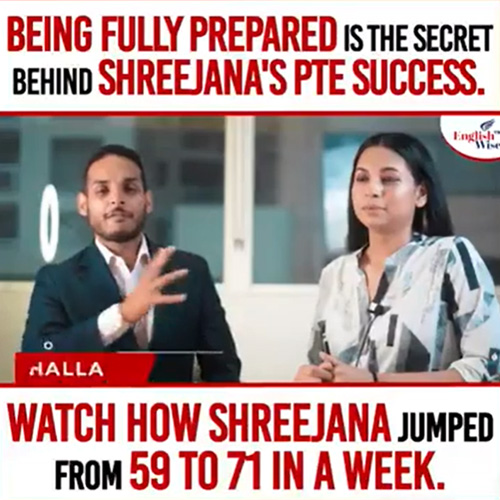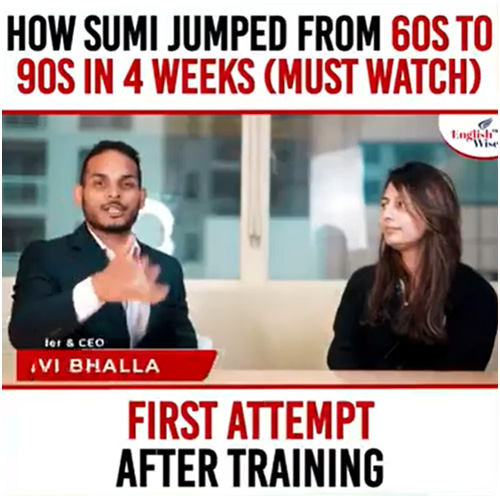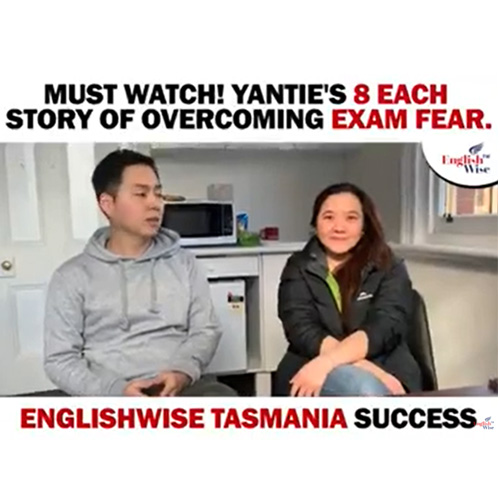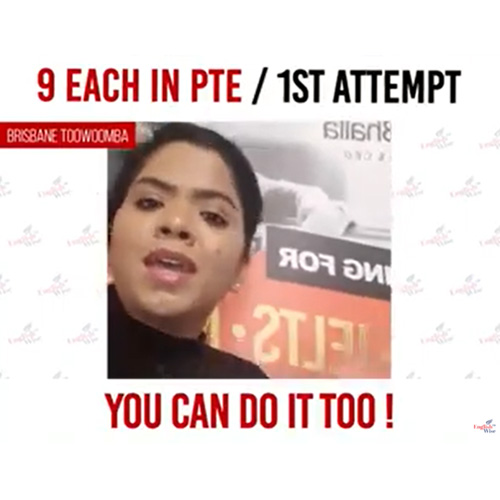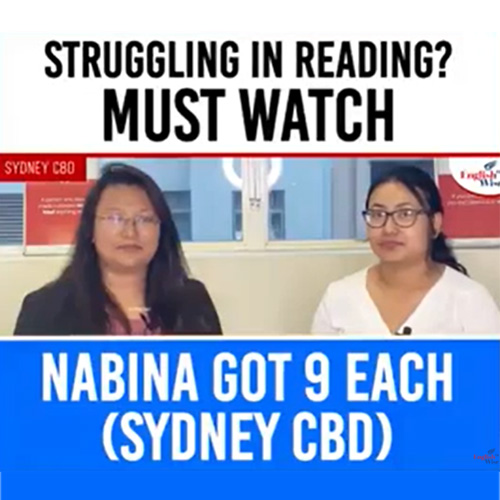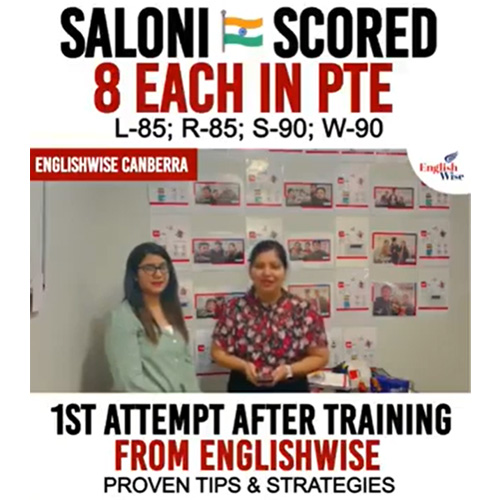 Frequently Asked Questions