Planning to appear for the PTE Exam? Looking for some helpful tips that can be a game-changer for you? Before you appear for the PTE Exam, read below the TWO Secrets that you should know before the big day. You will surely thank us later 🙂
Secret #1: Just because you know English, you can't score high just like THAT!
Many people who take the PTE exam for the very first time assume that they can score top marks. And that's the point from where the real problem starts! Many people have this mindset that since they can converse well in English or since they scored the highest marks in English in school, clearing an English Proficiency Test will just be a cakewalk for them! But that's not the case at all. English proficiency tests are not just about English.
The secret is out! Keep in mind that the PTE exam exists to assess your capability to operate in an entire English environment, be it a workplace, a university or a training programme, and to do this you must have the skills for critical thinking, social interactions and problem-solving. It is rightly said that speaking another language is one thing and to be yourself in another language is a different thing! You not only have to prove your proficiency, you also need to prove your skills and clouts in a language that is not your own.
What to do?
All you need to do is practice and get familiar with different parts of the exam; and all that it takes is time, patience, and a bit of determination!
Evaluate your Skills: Many aspirants are completely unaware of the format of the exam. They are lost and confused about their skill level and timeline and yet book their test for the next week and are determined to improve in a very short period. IF YOU ARE ALSO IN THE SIMILAR SITUATION, TAKE A STEP BACK.
Never be too quick to solve all the problems: Once you have assessed your level and now you know where you stand, consider working on your weak areas. Most people don't realize that they struggle in broader areas like reading and writing because they do not remember the basic grammar, sentence structure or format on which these broad areas are based. So practising questions over and over again won't help much but building on your knowledge will.
Re-examine Yourself: Once you've worked on your weak points, a strong reassessment will be needed to know where you stand now! A FEEDBACK from your mentor would be of great help. And when you feel you are comfortable with your improvement in your weaker zones, try getting serious for practice questions.
Secret #2: Surviving the PTE test environment is half the battle WON!
The PTE centres are stressful; filled with anxious people, security measures, and lots of NOISE. And most people do not prepare adequately for the environment. We are comfortable in a quiet place to study, and PTE exam centres are nothing like this environment. You must practice sitting in a cramped cubicle for more than 3 hours with the ear-shattering sounds of other voices.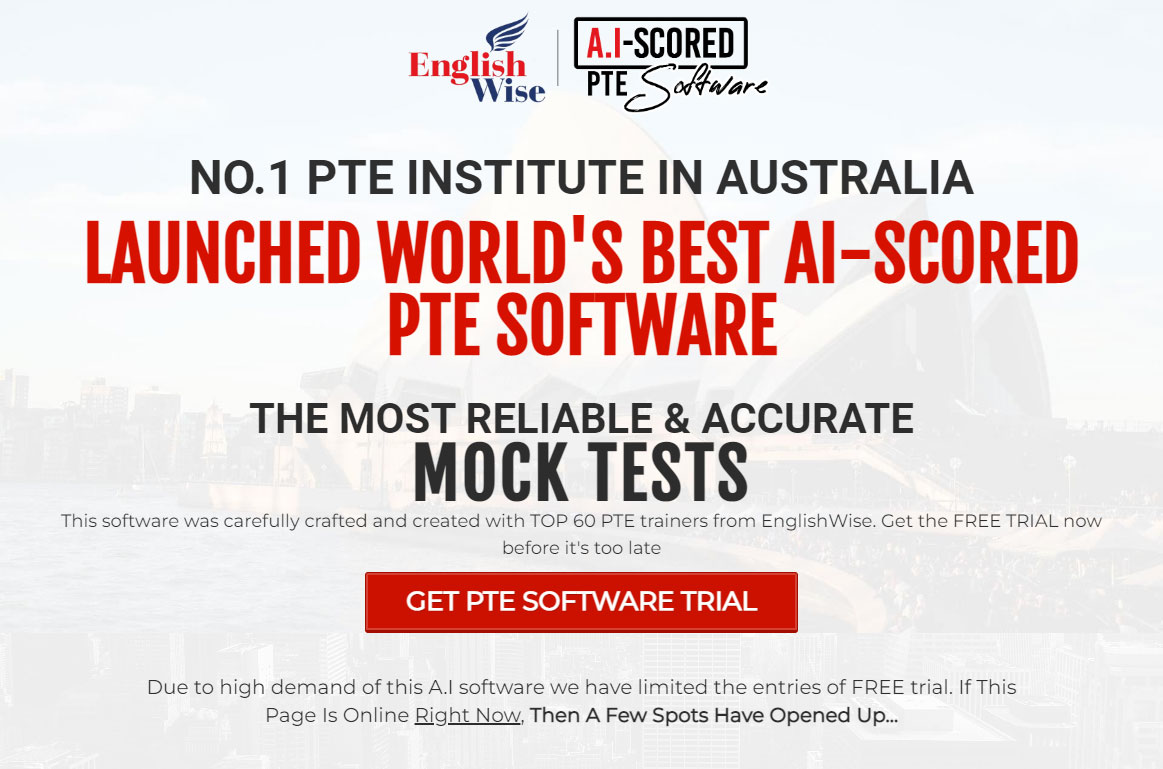 What you can do:
You need to get comfortable studying in chaos. Practice a speaking task and record yourself in a bustling area, try a reading exercise on a noisy train, or listen to interesting podcasts in a public place. This might sound very silly but will help you in the long run. Your mind will start getting used to ignoring irrelevant information and will automatically focus on the task at hand. It will be irritating in the beginning, but you will notice a difference in handling distractions.
Don't rush through the PTE instructions and start the Speaking Section at the earliest. Instead, TAKE YOUR TIME! Wait for other people to begin their speaking task and let a few seconds pass away. This will help your brain in getting accustomed to those noises and eventually, it will start ignoring them and hence you will be able to focus on your task in a better way.
Take the PTE Test early in the morning rather than taking it in the afternoon after having lunch! In the morning, your brain activity will be maximum and during lunchtime, you will start feeling sleepy and less productive.
We hope the above information will help you in preparing for your PTE Exam in a much-advanced way!
If you're looking for expert guidance and a foolproof way to crack the test, get in touch with us.