PTE is a computer-based English language test that non-native English speakers must pass if they want to study or live permanently in Australia. It tests Reading, Writing, Listening and Speaking.
PTE questions often test 2 skills, such as listening and reading, or reading and speaking together. The entire test is done in a single 3-hour session at an official centre. The speaking test is done at a computer that records your voice for marking by examiners.
One advantage of our PTE academic English test for those in Sydney and Canberra is that you get your results in 2 – 5 days.
PTE Academic is the English test you can use to prove your English ability as part of all Australian visa applications. This PTE test is available in Sydney and other Australian cities as well and is accepted by all Australian universities, as well as by professional associations and state government departments
At English Wise, we assess your Reading, Writing, Listening and Speaking skills before we enrol you. This way, you know how much time you may need with us before you make a commitment.
To complete a PTE Academic test, you will need to attend a secure Pearson test centre where you will use a computer and headset to listen to, read, and respond to questions. The content of a test session can be reviewed at English Wise using PTE practice tests, so as to give you the best shot at getting the result you need in your official PTE test.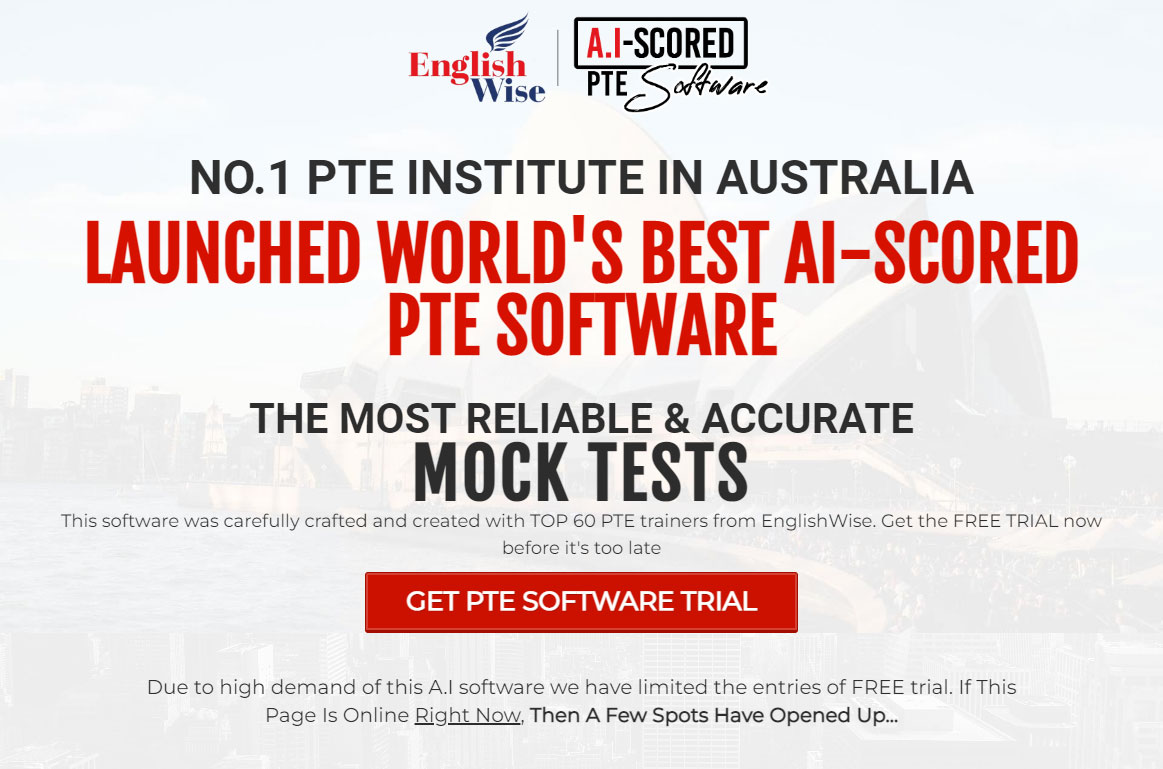 Understanding the structure of the test
There are 3 main parts to a PTE test. These are speaking and writing (together), listening and reading. There are twenty different question formats that range from multiple choice to essay writing to interpreting information.
Kickstart your PTE coaching
To learn more about our online pre-private coaching or  PTE academic English Test, for those in Canberra or throughout Sydney, contact us today on 02 8628 7293. We look forward to hearing from you.