English Wise has launched its most reliable AI-based PTE software in the market. This is Australia's most reliable and accurate software for PTE mock tests with answers.
A Panel of 60 PTE trainers have helped prepare this PTE mock test software. This can really help you prepare and score high in the PTE exam in 2021. Check out the video below for more information.
(Don't forget to subscribe to our YouTube channel so you do not miss future videos)
This PTE software has got 30 PTE Mock tests to practice and thousands of questions for PTE where you will get your feedback and answers straightaway. Click here to check out the software.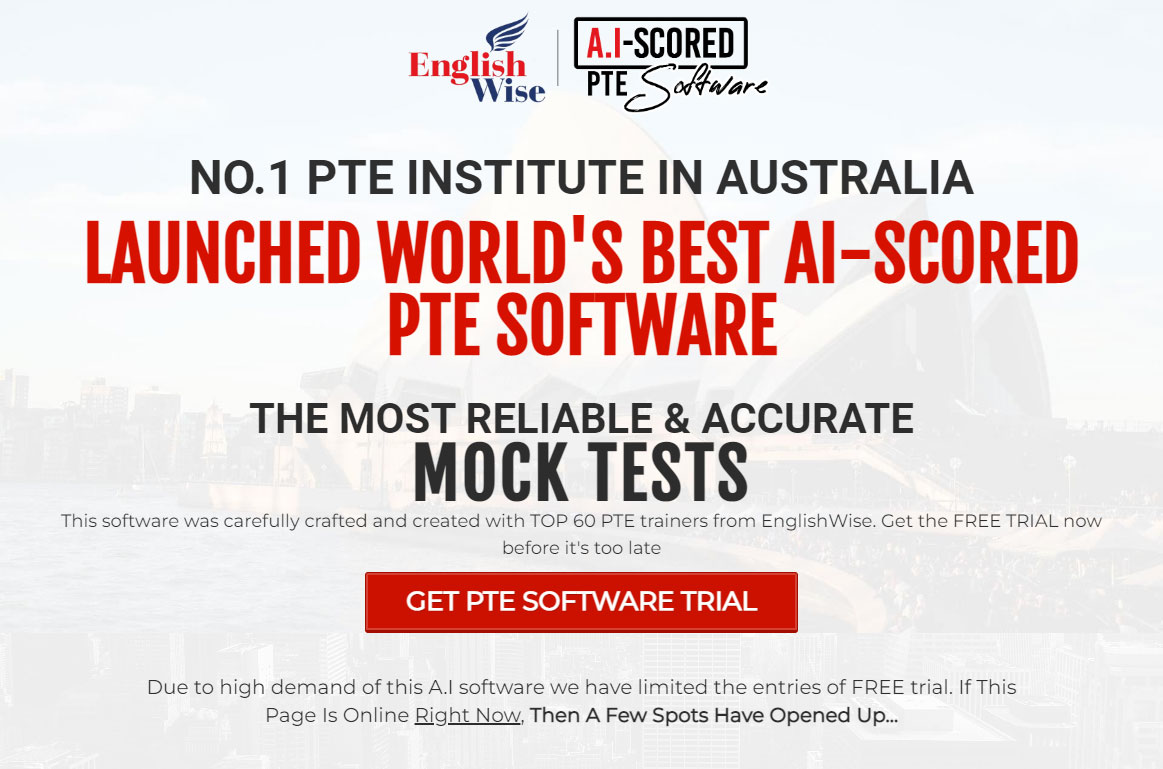 Now you can prepare each PTE section: Speaking, Reading, Listening & Writing with precise and instant results. Practice with scored PTE mock tests & PTE practice tests and achieve a perfect 90 in PTE.
If you have any questions and want to get PTE coaching then give us a call on 02 862 872 93  and we will help you to succeed in the PTE exam.
At EnglishWise, we provide coaching and training for PTE, OET & IELTS tests. Our English coaching institute in Sydney has produced a great number of success stories. Many of our students have achieved residency visas, gained permanent employment or qualified for a place at their chosen university.
Get the coaching you deserve, from the experts in PTE, OET & IELTS at EnglishWise. Are you ready to achieve your dream?
Like and Follow Us on Facebook  & Instagram
Contact Phone: 02-8628-7293