In the context of English Proficiency Level, PTE also known as Pearson Test of English Academic  (PTE Academic) is an exam to evaluate the English skills of international students in an academic environment.
However, it is different from other English Tests like IELTS, TOEIC, and TOEFL since it is fully computer-based and is powered by AI technology, without human bias and face-to-face interaction.
For the language specification of the PTE Exam, The Council of Europe, 2001 (CEFR) is the standard specification used to identify the language requirements at increasing levels of proficiency. Therefore, for each test item, the CEFR standard comparison will be strictly implemented, as described in the release manual.
This procedure proves that passing the PTE Exam will be a great door for international students for university admission as well as professionals in their desired workplace.
Advantage of PTE Exam
PTE Exam is a standardized quality English proficiency assessment that is purposely aimed at English learners who have plans in applying for admittance to courses or admittance to skilled professional bodies where English is the language of instruction.
Using a fast, flexible and advanced computer technology, PTE Exam ensures security of the information as well as a student's response to the randomized unique test form.
This event means that there will be the use of biometric measures such as palm-vein scanning, digital photography, video and audio monitoring to ensure security of data
Since the PTE exam has engagement with some reliable external research institutions and academics as an evidence of its validity, it is said to undergo content validity with quality procedures to ensure the highest quality and standards are met.
Academic Essential Features of PTE Exam
With the aid of the granular scale to measure English proficiency, the PTE Exam has been divided into different parts that test student's basic and integrated English skills.
It is categorized into two different skills which are communicative skills specifically assessing examiners reading, writing, listening, and speaking. The other category is enabling skills which include oral fluency, grammar, pronunciation, vocabulary, spelling, and written discourse.
These skills  are scored using standards from The Global Scale English. The granular scale ranges from 10-90, which is a direct transformation from CEFR scale. The overall score reflects examiners overall English language ability based on performance on all items in the test.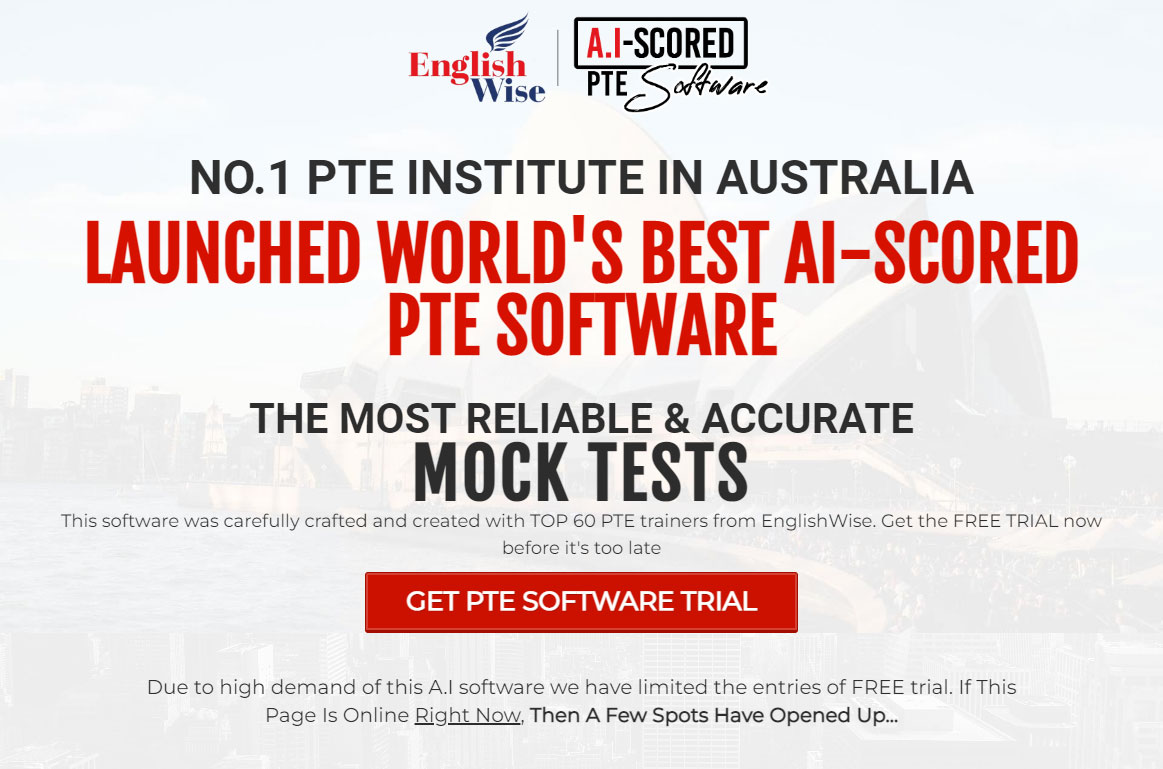 What is the PTE Exam for Australia?
PTE Exam is an entirely computer-based English language test for an international study and migration system which has been accepted across the globe including the Australian Educational System which considered it as a validation test for the Australian Visa Application and in addition has also been accepted academically by accredited Australian Universities as well as by state government associations and professional affiliations.
In the field of Education, Australian Institutions have always provided a wide range of study options for international students depending on their course of preference.
However, this will require a thorough assessment of the student's capability based on their English proficiency and the PTE Exam is one of the standard tests for measuring their English capabilities.
On the other hand, the PTE Exam is also approved for all migration VISA Applications. This means that when a person is planning to emigrate to Australia, he or she needs to be well equipped as far as English language proficiency is concerned.
In this regard, a strong recommendation for English Proficiency Test is suggested by the Department of Home Affairs (DHA) given that the score requirement is relevant for different categories of visa applications.
In conclusion, the PTE Exam is solely created as different academic institutions, professional affiliations  and government associations strongly demand for a more objective, secured, accurate and relevant test for English Proficiency.